Spring Into Action! Is Your New York Home Security System Ready?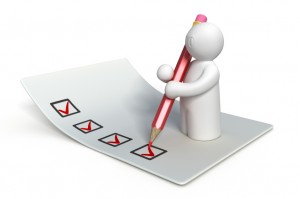 Spring is upon us and you know what that means. Open windows and backyard parties…a.k.a. a burglar's paradise. Review the following checklist as you evaluate your home security system in order to make sure you are making the most of your system.
Reevaluate Your Home Security Needs
If you live in New York, it is recommended that you take the time to evaluate your home security system and determine if it is serving its purpose. If you purchased your security system in order to watch your home while you are traveling, are you actually doing that? Can you connect remotely from all of your devices? Is your device recording properly?
On the flip side maybe your needs have changed. Maybe you initially purchased a security system in order to monitor your children while they were with a nanny. Now your children are older and you would like to add additional cameras to the exterior of your house to see when they come and go. It is important to first evaluate your needs and then ask yourself if your security system is meeting those needs.
Check Home Security Camera Locations
Are your security cameras placed in the ideal locations? Spring is in full bloom in many areas and has caused trees and shrubbery to blossom. Are your cameras being covered? If security cameras are not placed in clutter-free areas there is a good chance that your camera is not capturing images at all. Test out your cameras by having someone actively walk around the perimeter of the camera while you watch on your recording device so that way you know what range of motion your cameras are currently capturing and if you need to add or move any cameras.
Check Security Cameras and Wires
Sometimes rodents or bad weather can add to the wear and tear of your New York security camera system over time. Most systems are made to sustain such wear and tear but it is important to take a look at your actual cameras up close and also any wires that you have access to. Make sure your cameras and wires have not incurred any real damage. If they are damaged, most components can be easily replaced.
Security systems are constantly being replenished and updated. New products are always coming out on the market. If your security system is old and dated it most likely still serves its purpose and performs basic tasks. However, after completing each of these tasks and evaluating your system you may realize that you need to update your system as a whole. If this is the case, think of all of the assessments that you made about your current system and bring them to a professional security camera company. This is the best way to get recommendations and a professional opinion based on your needs as a homeowner.