Security Tips For Managed Properties in NYC
Security Tips For Managed Properties in NYC
Managing a property can be very involved when it comes to constant maintenance, running a business, managing employees, and paying bills. What can add to the potential stress associated with property management is the problem of security. The danger of theft, vandalism, and burglary is more real in today's world than ever before. Here are a few tips on managed property security that could help you sleep better at night.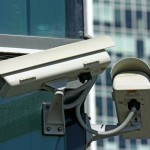 Install an Intercom System
These intercom systems give you control over who is able to get in and out of the building while you are there. You'll have the ability to communicate with and identify anyone attempting to enter the property before they actually get in. This will give you, and your employees if you are a business owner, a sense of security, allowing you to focus on more important issues.
Invest in Security Cameras
Security cameras are useful in two important ways: They allow you to record what happens inside and outside of your property, which can be advantageous in a number of different ways, and they make your property much less likely to be burglarized. Being able to record what happens in and around your property will both encourage employees to work hard and refrain from inappropriate behavior, and provide you with important evidence in the event of a break in. Additionally, the mere presence of cameras will be enough to deter would-be vandals and burglars. Some property managers have even installed fake cameras for this very purpose, though this a bit of a gamble as it only provides the appearance of security.
Purchase an Alarm System
Alarm systems today are very effective in alerting you, and the authorities, depending on what kind of system you purchase, of any potential threats to your property. There are several different kinds of alarm systems for different circumstances and they can be quite affordable. Additionally, they can now be linked to smartphones or computers so that you can receive alerts directly if need be.
Total Security for Your NYC Property
If you're thinking seriously about managed property security and you're in the New York area, Total Security is the company to contact. We've been serving NYC business owners and property managers and over ten years and have developed a reputation for high quality service at affordable prices. Let us evaluate your property so we can help you choose the right security solutions to help you sleep better at night. Call us at (516) 775-2304 or visit us at www.totalsecurityny.com to learn more.