Security System Upgrades New York City Apartment Buildings May See During COVID-19 & Beyond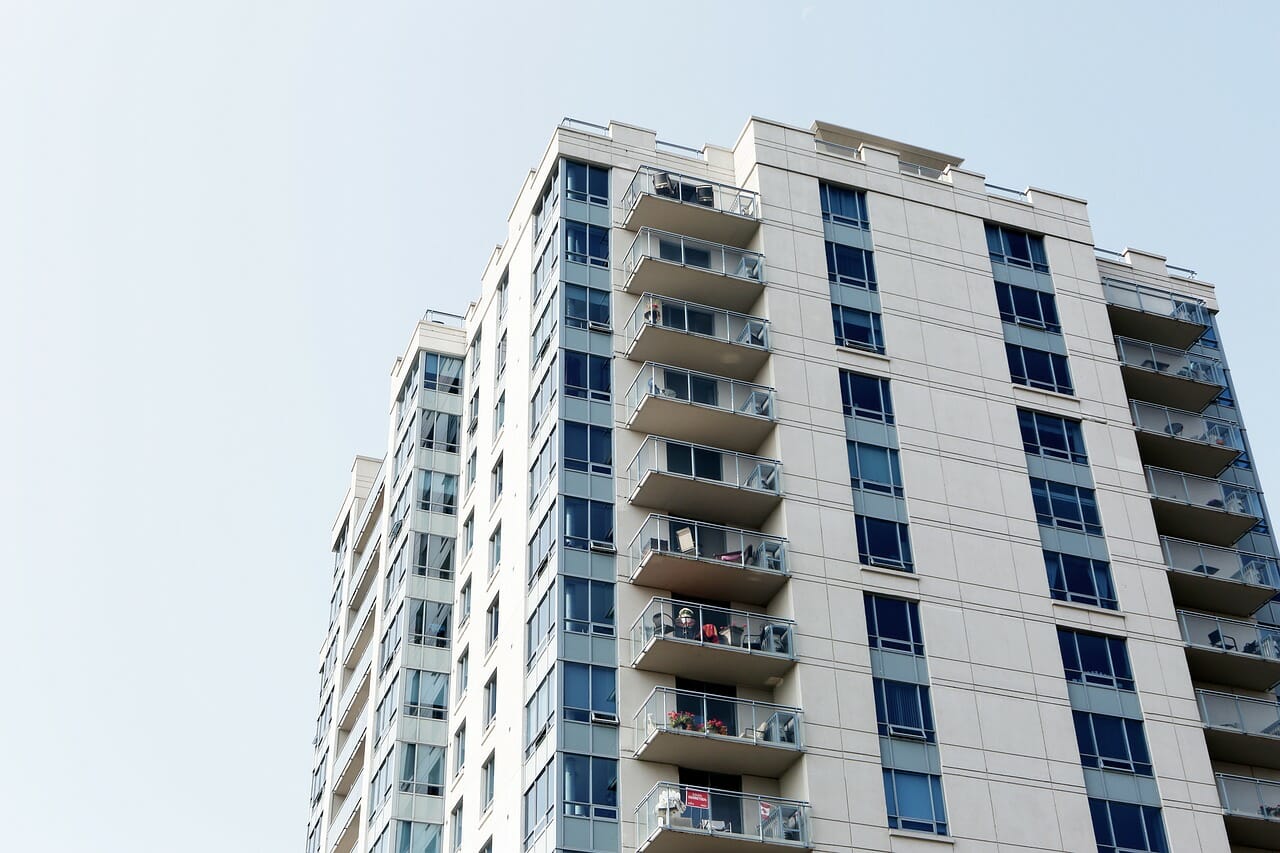 The recent outbreak of the Coronavirus has already impacted various businesses throughout New York City and will continue to do so even after shelter in place orders have been lifted. Owners or managers of apartment buildings, for example, need to ensure both the physical safety of their building, their belongings, and their health. In the past, ensuring the tenant's well-being was done by installing smoke detectors and carbon monoxide monitors to monitor potential health dangers. Now with the recent Coronavirus outbreak, landlords are going to have to take additional steps to ensure their building doesn't become a hotbed for a potential viral outbreak.
At Total Security, we can assist you in creating an all-encompassing security solution for your apartment building that covers everything from the safety of your property and your tenant's belongings to their physical well-being. Read on to see what options are available, and what new security measures you should consider implementing.
Security Solutions to Consider
If you don't already have a security system in place, now is the time to implement one. When considering the prevention of the spread of a disease, the best security solution you can install in your apartment building is an access control system. This prevents street traffic or unwanted guests from accessing your building without the permission from one of your tenants. 
Access control systems can be in the form of a video intercom system that allows guests to "buzz" the unit they are desiring to visit. The homeowner can then verify the identity of the visitor and determine whether they want to grant them access. Access control systems can also be in the form of keyless entry using key fobs, or access cards that allow individuals to have access to a building or to grant or restrict access to certain areas. If you have offices within your apartment building, you may want to also consider this option for these areas. 
Access control systems are also ideal for your property management office to prevent foot traffic from potential renters or other guests. These systems can restrict walk-in traffic to waiting areas and prevent them from accessing your employees' offices. This is an important feature for both their safety and physical health as it can prevent an infected person from spreading their germs in your office. 
Fever Detection Cameras  
Fever detection cameras, also known as Elevated Body Temperature (EBT) Cameras, are being used to monitor the temperatures of anyone accessing a building to prevent the Coronavirus (COVID-19) from spreading. In the future, this will also be extremely helpful during flu season as well. 
Since real estate was deemed an essential business in New York State, property managers need to take steps now to ensure the well-being of themselves, their employees, and their tenants. If your building is accepting new tenants, and you have the ability to share an apartment, you need to be sure that anyone who is having face-to-face interactions are healthy and fever-free. 
These thermal camera systems will detect the presence of a fever, or elevated body temperature in an individual from a safe distance. This approach to taking body temperatures is efficient and is a safer approach than having to assign an employee to manually take the temperature of other employees in close proximity. Thermal cameras will detect if the temperature of a person's skin is above what the average person's body temperature should be. This will allow you to require the person to return at another time to view the apartment or send an employee home before they can infect anyone else. 
Once shelter in place orders have been lifted, fever detection cameras will be helpful in determining whether anyone accessing your properties has a fever, allowing property managers to respond accordingly.
Added Transparency Between Tenants and Landlords
Security measures like surveillance cameras, access control systems, and fever detection cameras create a level of transparency that is necessary to ensure the safety of tenants, their guests, delivery drivers, landlords, property managers, and anyone else accessing the apartment building. This may involve you asking residents to be transparent if they contract the virus and create isolation protocols for your building to ensure the safety of other tenants. 
Request Tenants & Guests to Wear Face Masks in Common Areas
While face masks are only required to be worn when out in public, common areas in apartment buildings become a gray area. However, areas like rooftop gardens, community centers, mailrooms, laundry rooms, and even hallways can be prime areas for viruses to spread without proper precautions being taken. A simple solution is to request that your tenants and their guests wear masks when they are in common areas and treat them the same way they would treat areas outside of the building. You can also add hand sanitizing stations throughout the building and encourage tenants to clean their hands when using elevators or opening doors to help prevent the spread of germs. 
Contact Us Today to Install New & Upgraded Security Measures 
When it comes to installing security systems in apartment buildings, Total​ ​Security oversees the entire process from the initial installation and monitoring to continued service and maintenance. Total Security offers all of our clients lifetime technical support and is always on call in the event of an emergency. Our team is taking proper precautions during the COVID-19 outbreak to ensure the safety of our customers and our employees and prevent the spread of the virus. 
Contact Total Security at (516) 775-2304​​ ​(New​ ​York​ ​location)​ or (201) 669-4553 ​​(New​ ​Jersey​ ​location) to take advantage of their FREE apartment security evaluation today.