Security Companies For Tracking Business Vehicles
You may only have a small home service business and a small fleet of about half a dozen vehicles. But a small business and a small fleet can still come with big challenges. While you can only be at one place at a time, your vehicles could be in many different places. On top of that, you as the owner have to worry about managing the hard cost of things like fuel, repair, and liability for unsafe driving or unauthorized use of your vehicles. The question now becomes can GPS tracking be an affordable and plausible solution for your business?
Business GPS Tracking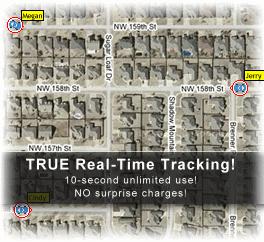 The good news is that you as a small business owner can use the services of Total Security GPS tracking for your fleet's needs. With a click of a button, you know where your vehicles are, and what they're likely doing. GPS tracking has become a very affordable service because the satellites now communicate with the vehicles to use a much lower cost cellular network that relays all of the information to the data center and sends it to you instantly on your computer, smart phone, or tablet. You will also be able to:
 Control fuel and maintenance cost with instant alerts for speeding, excessive idling, and inefficient routes.
Increase customer service by monitoring routes and being alerted to unforeseen delays, allowing you to resolve disputes quickly by knowing exactly when your workers arrive and depart.
Reduce your business risk and liability with not only excessive speed alerts but also knowing if your vehicles are being used to travel outside the service area.
Business Growth & Savings
According to major studies, average businesses that successfully leverage location data are driving up utilization rates and slashing operating cost. On average, you will see:
Fleet utilization up an average of 32 percent
Workforce utilization up an average of 25 percent
Daily mileage down an average of 31 percent
GPS tracking allows you to provide the most competitive pricing for your services increasing growth potential.
Contact Total Security Today!
As a business owner, you can see the power that GPS tracking can give you. The depth of the historical reports gives you more important insight into your business than ever before. Thanks to Total Security GPS, your small business fleet will now be able to grow and do more business.
For over ten years, Total Secutity has worked hard to build a reputation for being the best security company in the New York area. Our loyal customers appreciate our dedication to integrity, timely installations, top-notch customer care, and affordable rates. Our commitment to these four important aspects of business has earned us an A+ rating with the Better Business Bureau.
We would love the opportunity to talk with you about your particular security needs, your fleet and how GPS tracking can improve your business, and any other security-related questions you may have for us. For a free evaluation and quote, call us today at 516 775 2304 or contact us today.  We're looking forward to hearing from you!