Security Cameras Have Gone Mainstream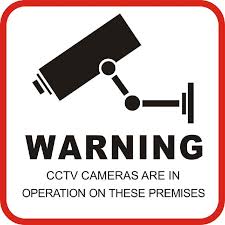 Devices such as security cameras used to only be prevalent in businesses such as banks, jewelry stores, airports and casinos. These businesses needed to protect large sums of money, valuables or mass amounts of people. Consider the days of security cameras only being in those types of buildings well behind us.
The days of security cameras or spy cameras being a rarity are long gone. Security cameras have gone mainstream. They are seen as a necessity. You can find them in all sorts of demographics. Whether it may be a 23 year old in graduate school, studying for his masters degree with several roommates or an 80 year old woman that lives by herself in the suburbs, it would not be shocking to see a security camera present.
The point is that security cameras are everywhere. Rather than seen as just a luxury, they are so common that they are practically home decor. Along with security cameras there are spy cameras that not only look like other things, they actually function as other devices. Devices such as alarm clocks, televisions and fans function perfectly, as if there wasn't even a camera inside.
What exactly has happened? Why is it that security cameras that were once only in the buildings of Fortune 500 companies now can be found  just about everywhere, even the home of an 80 year old grandma. The answer is affordability.
Quality security cameras are now affordable to the public and it's becoming a growing trend. When buildings such as banks or casinos purchased a security camera systems to protect their business, they would spend as much as $15,000. Today, a quality security camera can be purchased at just a small fraction of that cost.
A market research company, IMS, projects the revenue of security cameras to grow to $705 million in 2017. That is approximately a 160% increase from the $275 million that security cameras brought in, in 2011. Expect the trend to continue and the number to prize. People are starting to realize how affordable security cameras actually are.
When it comes to Security Cameras, Total Security has it all. They carry every variety imaginable but not only do they have it all, they have  extensive knowledge of all the cameras that they carry. They have tested all their cameras in the field so they know which camera is best for the job. They know which cameras work and which ones don't. Their friendly representatives are also trained to provide the customer with the least amount of cameras with the most coverage, ultimately saving the customer money.
Total Security has been in business for over 11 years and are the very best when it comes to Security Cameras for your home. For more information or a free estimate, call 516-775-2304.