Security Camera Installation Brooklyn, NY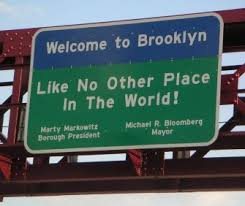 Although Brooklyn is considered to be the new Manhattan, with its vintage clothing boutiques and vast selection of cultured food – it is still known as New York's bloodiest borough. In 2014, there were 275 burglaries reported in Brooklyn …that's in just one Precinct, out of 22, according to NYC.gov. So, how can residents protect their homes, and loved ones, from a potential break-in? How can a Brooklyn business owner have peace of mind that his/her company is secure? The solution is reliable security camera installation in Brooklyn, NY.
Call (516) 775-2304 Today.
Total Security will not only install your security camera system for you, we will help you select the best system – right down to configuration. And our service team will be by your side when it is time for an upgrade or just a question that you have.
Professional Security Camera Installers in Brooklyn
When you think of a professional security camera installer, someone who has undergone extensive training, in his/her expertise, comes to mind. Our top camera installers take it one step further. They have not only been well-trained to install security cameras, but they are always educated on the latest industry installation techniques and guidelines.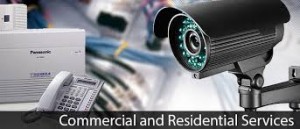 In fact, Total Security is the first company to offer digital video surveillance and leads in providing mobile-friendly security surveillance systems and high definition camera systems throughout Brooklyn's diverse neighborhoods. We are the only A+ rated company providing all of the services that you need under one roof. More importantly, our installers are licensed and insured to install your security camera system. They take great pride in respecting your home or business, and going the extra mile to make sure that you system is high quality and affordable for you.
Additionally, our employees have been screened and given mandatory drug testing and background checks. We take the safety and security of our customers seriously.  Most of all, our employees are courteous and have the desire to provide every customer with complete satisfaction.
How Our Security Camera Installation Service Works…
Obtain a FREE quote.
Schedule your installation.
Enjoy your new security camera system.
Types of Cameras We Install Into Brooklyn Buildings
When it comes to security camera system installation in Brooklyn, many options are accessible to protect you, your home, and your business. You want a video surveillance system that can monitor illegal activity and break-ins 24/7.
Whether your security cameras are monitored or merely for personal use, models exist today on the market, with two of the most popular and common to install security cameras in Brooklyn being dome camera and bullet camera. Both models offer security and protection with continual monitoring of the area of the building. However, there are some differences to make one model better than the other for your customized needs.
Technically, both security cameras can be used for installations indoors and outdoors. Dome cameras, however, are used indoors more frequently. Bullet cameras are used outdoors more frequently.
More discreet, dome cameras tend to fuse better with their surroundings. Naturally, this makes them better selections for interiors. The mounting has limitations, which needs an eave or ceiling to be attached. They cannot be installed, for this reason, far from the building. Due to the fact that they are typically in reach when mounted outside, they can easily be vandalized. However, versions that are vandal-proof do exist; this makes them more challenging to immobilize.
Bullet cameras are much more visible and for anyone passing by, can be repositioned. However, they can be installed on a number of surfaces, they can operate from a further distance, and can even be mounted out of reach at a higher level, on a post or other areas which can allow them to be more secure.
What Types of Buildings Does Brooklyn Have That Need Surveillance Cameras Installed?
Brooklyn is not only a melting pot population wise, it has one of the most diverse groupings of buildings in NYC. Total Security understands how to install cameras into Brownstones, Townhouses (single or multi-family), Pre-War Buildings, Post War Buildings, Hi Rise Buildings, Apartment Buildings, Lofts, and Walk ups, to name a few.
We understand that an urban landscape presents unique security challenges that differ greatly from suburban areas. That is why before every job, we first conduct a thorough onsite security evaluation of your premises and grounds. At that time, we determine how many cameras you need, placement, and the most affordable systems that will achieve your security goals. In most cases, high definition cameras are recommend because they are the most robust with hi resolution. IP cameras are networked, easy to install and enable easy monitoring from virtually anywhere. We review all of your options with you upfront so that you can determine what is the best fit for your needs.
CCTV Camera Installations in Brooklyn, NY
You want a leading provider in security camera solutions. Total Security's CCTV installations in Brooklyn, NY provide real-time interactive options with video monitoring services that are remote. We offer a security solution that is cost-effective to on-site locations, burglar alarms, and unmonitored surveillance cameras.
Every business, no matter the industry, deserves its own solution to install security cameras in Brooklyn. From storage facilities and lumber yards to automobile dealerships, security cameras work around the clock to make sure your property is safely and closely under surveillance.
A prompt event-driven alarm, when security is breached, can notify a 24-hour Operation Center, where an emergency is evaluated and assessed expertly. Implemented by first-rate industry professionals, real-time response can leave you with a peace of mind that your assets and property are protected around the clock.
When you utilize the latest in software and technologies, the security plan of our company can examine all administrative, physical, and technical security controls which may be made susceptible to attack. Total Security provides a complete assessment of every current IT operation for vulnerabilities. We can access your business plans from there and select software which can allow your company to scale and grow without any threats. A full protection plan can help you manage and identify an IT environment with security controls that are safe.
What are the key neighborhoods that Total Security services in Brooklyn?
Total Security services all of Brooklyn with particular focus on the following neighborhoods: Northwestern Brooklyn, Northeastern Brooklyn, Central Brooklyn, western Brooklyn, southern Brooklyn, Eastern Brooklyn, Bushwick, Brooklyn, Flatlands, Gravesend, New Utrecht, Flatbush
Can we access our security cameras on the go, remotely?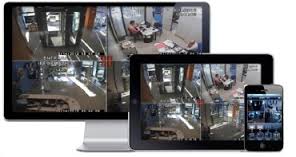 Yes. Mobile & remote video surveillance camera systems are available. Our IP security camera systems are networked and easily accessible whether it is from your desktop or your mobile device such as an iphone, android or tablet, for example.
What kind of buildings do you install security systems into in Brooklyn?
Total Security installs security systems into both commercial and residential buildings, however our services also include institutions, school systems, religious buildings and churches, warehouses, data centers and numerous other commercial and industrial properties.
How much does it cost to get a security system installed?
If you're looking to have security cameras installed in your home or office in Brooklyn, NY, simply give us a call so we can schedule a free consultation and provide you with an accurate estimate at (516) 775-2304.
What if I have an older security system, will you be able to replace it?
Certainly, if you have an older outdated security system, we can install a state-of-the-art security system in your home or commercial building.
Do you install CCTV installations?
Yes, we install and maintain CCTV installations in Brooklyn, NY. We install systems in all types of commercial building settings ranging from warehouses to apartment buildings, schools and retail shops.
Do you install security cameras in convenience stores, delicatessens, restaurants and office buildings?
We install security cameras in Brooklyn for all types of commercial buildings, schools, government agencies and more.
Do you install surveillance systems in grocery stores, and financial institutions? What about in homes?
Yes, we install security camera systems in residential homes, grocery stores, financial institutions, and other types of buildings in Brooklyn. Call (516) 775-2304 to request your FREE quote.
Let's Get Started! Call Our A+ Rated Company Today!

Do you need security cameras installed in your home or place of business? If you are looking for one of the best security camera installers in Brooklyn, NY, give Total Security a call at: (516) 775-2304 or contact us online for a free quote or to schedule an appointment. One of our knowledgeable representatives will be glad to assist you further.