School Security Cameras For A Safer Learning Environment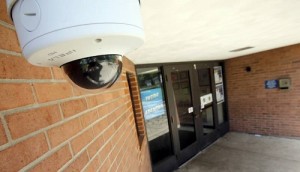 Ensuring the safety of all students and staff is a primary concern for schools today. School administrators are searching for practical solutions to ensuring the safety of students and staff. A security camera system is an important tool in enhancing overall school security. Schools facing challenges such as violence or vandalism on campus find school security cameras as an indispensable instrument for identifying and resolving security issues as they arise, however, they should be properly installed and utilized.
Top 3 Benefits of School Security Systems
Security cameras like an IP security camera make it easy for the safety personnel or school administrators to monitor the property at any time. The presence of surveillance cameras gives parents peace of mind and a sense of protection to students and faculty.
Security cameras do not only maintain safety around the campus, but they also discourage student misbehavior. When students know there are cameras around, they are much more likely to behave well in school. Studies have shown that cameras helped significantly reduce the threats of violence and vandalism.
Video surveillance also helps monitor school visitors and make sure only authorized personnel are allowed to enter in restricted areas. Surveillance cameras can capture images of people entering and exiting the school property.
3 Factors to Consider Before Installing School Security Cameras
Identify school security threats.
Assess the existing safety measures and available security systems.
Identify "hot areas" where most students congregate.
Where to Install Security Cameras?
Install cameras in all entry/exit doors, especially near main entrances.
Hallways and stairwells
Administrative offices
Nurse's offices
Cafeterias
Rooftops
HVAC tunnels or access points
School equipment storage room
Sporting fields
Parking Lots
There are security cameras that include features such as pan, tilt, and zoom and infrared recording options. These cameras can be used in both indoor and outdoor locations. Choose cameras that are weatherproof for outdoor use.
Schools lay the foundation for our children's future. It should be a safe and fun place to learn. Vandalism and school shootings are undesirable products of today's society but with a properly installed school security cameras, no learning institutions or student will experience such unfortunate events.