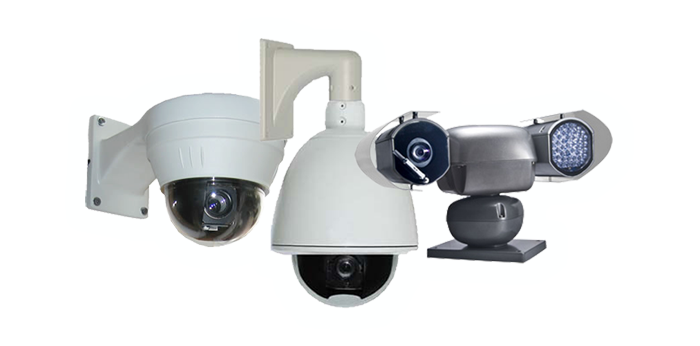 PTZ cameras, also known as point, tilt, zoom cameras, are extremely versatile viewing and recording devices that offer viewing from virtually any angle or perspective. With a PTZ, you can use controls installed with the system to move the device around while viewing what the camera sees, as well as program a predetermined path of movement. This offers almost unlimited viewing capabilities, allowing the user to manipulate the camera to focus on one particular thing, or to change views entirely to pan out and see the entirety of the image or to simply pan back and forth to cover a large area.
PTZ cameras are a popular surveillance option with many home & business owners. With many different configurations and personal preference options to choose from, PTZ surveillance systems can be installed to fit your exact needs and demands. The systems are already versatile, but using options such as motion activated following and outdoor security images increase the benefits of such systems.
Regular surveillance systems typically have stationary cameras that, while capable of zooming in, are not capable of rotating or panning automatically or by use of controls. This offers somewhat of a disadvantage depending on your residential or commercial surveillance needs. Keeping track of what is going on around your house or place of business as well as inside of it is very important. With a PTZ camera, you are able to observe your place from every angle without having to leave the comfort of your bedroom or office.
PTZ cameras are versatile and efficient. Finding the system that best fits your demands for residential surveillance is a matter of getting a Total Security Rep to look over your property to determine key points to place a camera. The peace of mind you'll find after installation will astound you.
We have an extensive range of quality PTZ cameras.