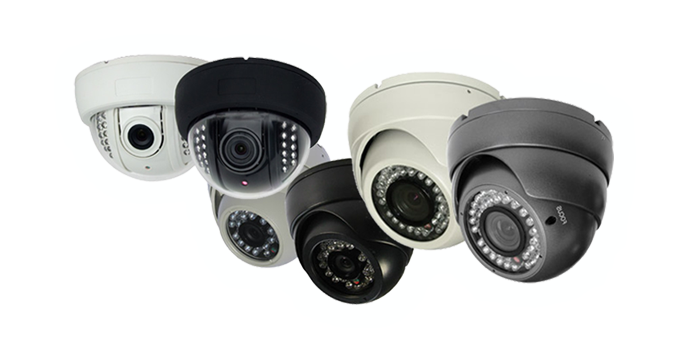 An IR Dome cameras are ideal for use in building entrances, stores, and shopping malls; in short, anywhere you want a fashionable camera that is designed to blend into its surrounding environment then the Dome camera is the camera for you. Infrared Security Cameras provide a full color picture in daytime or adequate light situations and gradually switch to BW in low light situations to maintain picture quality. Night vision Infrared cameras as their name suggest contain an array of LED's that turn on in low light and can provide a B/W picture in complete darkness. We carry a wide range of infrared cameras from standard resolution fixed lens to professional grade high resolution cameras with zoom lenses.
The shapes, sizes and the colors of the dome cameras that are offered by Total Security can help you hide them and put them in small places and get the extreme benefits at the same time. The size of the lens will determine your field of view or viewing angle. While the number and size of the LEDs, along with the lens will determine how far you can see in complete darkness.
Night vision cameras can be used in a lot of applications, banks and exchange facilities install night vision infrared cameras for the night protection of these places.