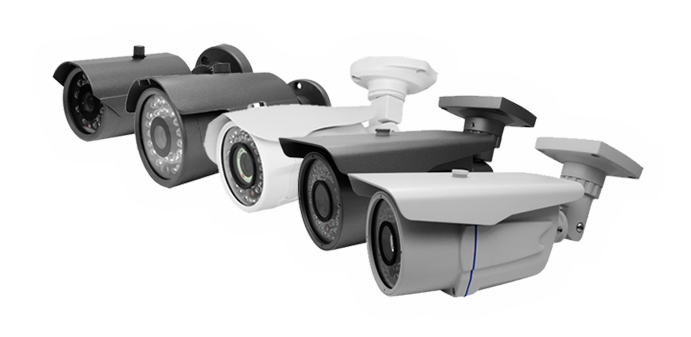 An Infrared Bullet Camera is a specific type of bullet camera. IR bullet cameras use infrared beams to virtually see in the dark. Infrared is a light that only specific equipment can see this is why bullet cameras with infrared light are ideal when used for security purposes.
It goes without saying that infrared bullet cameras can also see and record during the day under normal light conditions, infrared is then turned off and is only activated when natural light becomes insufficient to produce an image. This ability to operate day and night explains why infrared bullet cameras in particular and infrared cameras in general are so popular.
Bullet cameras are multi-functional, durable indoor/outdoor security cameras.
They are built for the outdoors and are often waterproof, or otherwise made to endure harsh weather conditions.
IR distance ratings are the maximum distance an object can be illuminated, but as with any light source the closer you get to its maximum range the less light will reach the object. So if you want to be able to see someone 50 feet away you'll be better off selecting a camera with a rating 65 feet or more. The stronger the ir beam is the farther and clearer your camera will be able to see! Pay close attention to the number of infrared leds that determine the strength of the beam.
We carry a wide range of infrared cameras from standard resolution fixed lens to professional grade high resolution cameras with zoom lenses.