Protecting Your Warehouse From Burglary in 2014
Protecting Your Warehouse From Burglary in 2014
You've worked hard to get your business to where it is today, and part of keeping your business successful includes keeping thieves from your inventory. You want to make sure your business inventory stays unaffected so you can continue in your prosperity. You may already have a security system at your warehouse or business location, but why take any chances? Keys can be replicated, and locks can be picked. So what is the best choice in security protection? Let's go over your options.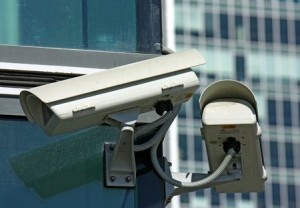 Latest Security Technology
The best part about technology is that it is always improving, allowing for the best security for your business and warehouse to prevent any burglaries in the future. These security advances include.
Access Control & Biometrics: If you want to have the securest way of entry into sections of your warehouse or business, then you will want this type of security. With access control, you can give specific employees access to wherever you want them to have access to. You can also limit the access if you don't want regular employees entering particular areas that management has access too. With access control, you can have an audit trail of when an employee entered a specific area and when they left as well. Want to make sure your locks are truly secure? Attach a fingerprint or iris scan to the lock, and then the lock will only open to that persons special biometric data. This type of lock is virtually impossible to break.
Security Cameras: We are talking about top of the line security cameras system that have night vision, can be hidden, and can be wireless. You can send a live feed to a server off your property to be recorded and to be viewed anytime by you and you alone with the ease of wireless smart devices.
Security Installation
Going over all the options, we can see that you need a security company you can rely on and trust. You want a company that can provide you with total satisfaction. Well, the good news is that Total Security has been in business over ten years and has the best track record of customer satisfaction. Total Security has a free security evaluation and will give you a free estimate as well. Give them a call today at (516) 775-2304 for further information.