4 Big Problems With Not Having Access Control Systems On Your Properties
4 Big Problems With Not Having Access Control Systems On Your Properties
Being an owner or manager of property comes with a significant responsibility to protect that property and whatever assets may be housed within, as well as any employees who may be under your supervision and authority. Additionally, it is important to be able to know who is coming and going and when. Below are four reasons not having property access control systems could lead to problems.
Unprotected Employees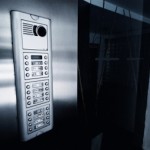 Without access control systems protecting your people and property, they are vulnerable to a great number of possible threats, especially in today's unpredictable world. We've all heard horror stories about people committing unthinkable crimes against unarmed workers in the middle of a workday. As unlikely as this kind of extreme situation may seem, the reality is that it can happen, which is partly why more business and property owners are investing in security systems and access control systems. Knowing who is entering your property, and being able to keep them out if need be, is essential.
Unmonitored Employees
In a perfect world, employees wouldn't need to be monitored. But in reality, especially for certain types of businesses and operations, a degree of employee monitoring is necessary to ensure proper conduct and work ethic. Not having access control systems means you may not be able to tell when certain employees are chronically late, leave too early, or too often during work hours. Being able to see when everyone arrives and leaves with the use of access control is important for ensuring a strong work ethic.
Lower Productivity
Closely related to the potential problem mentioned above, not having an access control system could lead to lower productivity for those who are business owners and managers. Employees who know they can come and go without anyone knowing exactly when are more likely to be lax when it comes to punctuality. This can reflect in your profits. Employees who have a sense that they are being held accountable will often be more productive.
Unprotected Assets
There may be certain assets and areas in and around your property that you only want certain employees to have access to. Without an access control system, you have no effective way of making sure that only the right people have access to whatever rooms or floors you need to protect. Keys and locks have become insufficient as keys can easily be duplicated and locks picked. Without the proper security, if an employee has the will, they can gain access to any area of your property.
Call Total Security for Help
Nobody in the New York area knows access control better than Total Security. For over ten years, we've been helping property and business owners protect their people and assets be offering the very best customer service, most reasonable rates, and most timely security systems installations possible. If you're considering whether it may be time to protect your property with access control, we would be happy to hear from you. We'll evaluate your particular situation to hep you make the right choice for your property and operation. For a free quote, call (516) 775-2304 or visit us at www.totalsecurityny.com. We're looking forward to serving you!