Nassau County's Best HDCVI Camera Installers
For the last decade, Total Security has been building a strong reputation for being the best security company in Nassau and the New York area. When it comes to expertise, timely installation, and affordable rates, nobody can match us. One of the things we do best is proper security camera set up and installation. Recently, a new advance in analog technology has made HD cameras much more affordable, and Total Security as busy as ever.
If you've never heard of HDCVI cameras, they are a brand new type of camera called HD analog security cameras – a high definition composite video interface (HDCVI). This new type of CCTV is top of the line and comes with new capabilities over older CCTV cameras. Most importantly, it is very affordable, unlike earlier HD caemras, such as IP cameras. But what are these differences in the HDCVI versus its older counterparts and who is the best HDCVI camera installers in Nassau County? Today, we will cover these questions. Let's get started!
HDCVI Differences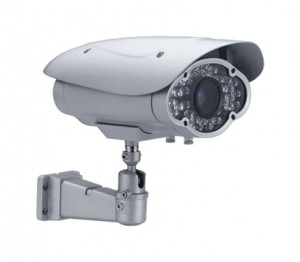 With HDCVI, there are a few things that are different from an old analog or an IP camera. With HDCVI, you will need a solid copper RG59 Siamese cable. The reason for this is that the HDCVI transmits video up to 1600 feet, although your power cable is around 300 feet. The quality of the camera is superior to its competitors and comes with a Pan Tilt Zoom (PTZ) feature. The PTZ feature allows:
Zoom Feature: This allows you to zoom in on far away images that might have previously been hard to see. You will also be able to select a spot on the screen with a mouse click, and the zoom function will re-size on that particular area. An example would be focusing in on a license plate on a particular vehicle.
360 Degree Motion: Thanks to the PTZ feature of the HDCVI camera, you will be able to have a full 360 view of the area.
Increase Resolution: This allows for better detail during playback.
Best HDCVI Camera Installers in Nassau County
There are many companies you could call to get HDCVI cameras installed. But Total Security has an advantage – Not only have we been working in the Nassau County area over the last ten years helping both residential and commercial clients, but we have also received an A+ from the Better Business Bureau for being a top notch accredited business. Because of Total Security's quality workmanship, our elite knowledge of security technology, and customer testimonials, Total Security is the company to call for your free on-site estimate to install your HDCVI cameras. Contact us today at (516) 775-2304 or visit them on the web at Total Security.
We would love the opportunity to evaluate your location so that we can make the best recommendation on the right systems and the right number of cameras for your particular security needs. With Total Security, you can be sure that you'll pay get the most affordable rate around for the best possible security solutions.