Have you been searching for a commercial IP security camera installation company in Nassau County, NY, but keep putting it off? Work with an experienced  company that is A+ Rated by The Better Business Bureau. Call (516) 775-2304.
An investment in IP security cameras is an important investment that will protect your place of business, your employees and your customers.   Nothing in life is for certain, except death, taxes and crime, especially commercial crime. If your place of business is not well-protected from a break-in, employee theft or any other type of crime, your business is at risk from the inside-out.  According to experts, crimes, such as employee theft and burglaries, contributes to a large percentage of business failures. The good news? You do not have to become a statistic. And one thing that you can be certain about is the quality of the security system you put in place to protect what you have spent so many years building.
Nassau County IP Camera Installations for Commercial Businesses

At Total Security, we specialize in Nassau County IP camera installations. Having IP cameras professionally installed is one of the wisest business decisions you will never regret. Our state-of-the-art security cameras are visible deterrents to criminals. Plus, you can monitor employees at work and even monitor traffic that comes in and out of your place of business daily.  Wouldn't it be great to finally have peace of mind that your business is protected?
IP cameras typically get installed in entrance/exit areas, inventory rooms, the cover of cash registers and cashiers, and sales floor offices, to name a few.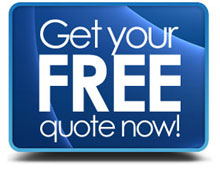 Why Choose Our IP Security Camera Installations Service?
User Friendly. You can monitor and record footage of your business from anywhere with a computer, Tablet or Smartphone device.
Wireless. The network is more secure and there is less interference – thanks to built-in encryption.
High-Speed Recording.  Unlike traditional analog security cameras, IP cameras produce a clear resolution that makes it easy to identify individuals and events.
Go here to discover more information about our Long Island IP security camera installations.
Contact Us Today!
For a free onsite estimate on an IP security camera installation at your Nassau County, NY business, feel free to contact us or call us at: (516) 775-2304.