How To Make Your Self-Storage Facility More Secure For Your Clients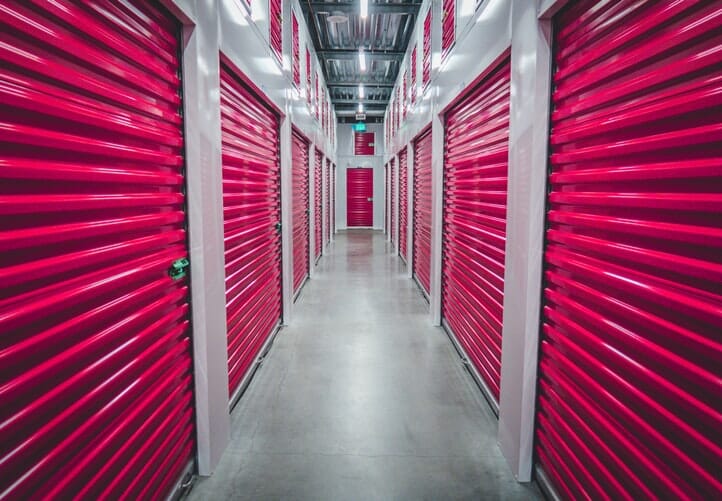 Self-storage facility centers are common targets for theft due to the large amounts of valuables stored inside the units. This is why it is necessary for owners or managers to install an alarm system, security cameras, and access control in order to protect your customers' valuables. Chains and padlocks on gates or doors are not enough to prevent thieves from attempting a break-in. Failing to provide quality security for your facility can put your business in a vulnerable position and in the event of a break-in susceptible to a lawsuit. 
Total Security Is An Expert In Self-Storage Facility Security
A security system for your self-storage facility center should include several different technologies placed throughout the facility that will work together to create the most secure environment possible for your clients. Every technology you implement should be able to communicate in real-time and work together to alert you of any threats to security allowing you to take action and alert the authorities if necessary.
Total Security has over 15 years of experience keeping self-storage facilities secure on Long Island, New York City, and New Jersey. Call (516) 775-2304 today for a FREE security evaluation. Our security experts will help you identify potential security gaps you may be overlooking, and provide you with the best security solutions for your business
Securing Your Self-Storage Facility 
When it comes to securing a self-storage facility, the ideal security system should prevent unauthorized individuals from accessing the storage units and prevent unauthorized users from accessing restricted areas. The security system should be capable of actively monitoring the facility. Installing the right security system enables you to control who can access your facility as well as track who is coming and going through your facility which is a key factor for such a high traffic facility. 
Ensuring you have a safe and secure on-site security system will not only help to attract new tenants but will also keep your current tenants happy. Here are our top ways to ensure you're being proactive about self-storage facility security.
Surveillance Cameras 
Security camera is a must for any self-storage facility center. Cameras should be installed in waiting areas, offices, on the exterior of buildings and in hallways in places that are noticeable to those accessing your property. Security cameras show tenants you are actively monitoring your property and facility and are a great way to deter would-be burglars. 
Security cameras in the self-storage facility also provide the necessary footage in the event a break-in occurs. They also enable you to monitor areas like employee and visitor entrances, hallways, storage areas, public areas, parking lots, offices, and the building perimeter.
Access Control Systems 
Access control systems allow you to restrict access to the storage units and only allow authorized personnel to gain access. They can also prevent access from areas like offices or other sensitive areas. These systems can be installed on interior or exterior entrances, gates, and vehicle entry points, and will allow you to monitor who is enters each of these areas and when.
Commercial Alarm Systems
A commercial alarm system will reduce your risk of theft and immediately alert you in the event of a break-in, especially if it occurs in one of your customer's units. They also allow you to monitor and control your security system from your mobile device, keeping you in the loop on everything happening at your self-storage facility at all times.
Other Security Measures To Implement In Your Self-Storage Facility
Ample Lighting – Lighting is critical for self-storage facilities. You want to ensure that your tenants feel secure when accessing their units at any time of the day. Lighting should be bright inside all buildings and hallways, creating a bright atmosphere. It's also a good idea to install motion sensor lighting to ensure any area being accessed is illuminated.
Gates – Every self-storage facility should have gates. These gates should be placed in a way that the main office is accessible without having to go through the gate. Plus, if the gate is visible from your office, you can see everyone who goes in and out of the facility.
Security Guards – If your budget allows for it, hiring a security guard or guards will greatly increase the security of your facility. This person will be able to monitor entrances and exits, monitor security cameras and patrol the premises ensuring everything is secure.
Implement and Install A Self-Storage Facility Security System Today
By installing a comprehensive security solution, self-storage facility managers can significantly reduce threats and increase their customer's belongings. Once the system is implemented, it is also important to ensure your staff is trained on all new security policies and procedures.
Total​ ​Security oversees the entire process when installing security systems for self-storage facilities from the initial installation and monitoring to continued service and maintenance. We offer all of our clients with free lifetime technical support and are always on call in the event of an emergency.
Total Security is the most trusted name in the industry when it comes to self-storage facility security and is an A+ Rated security company by the BBB for providing security services and products​ ​to commercial properties and businesses throughout Long Island, NYC, and New Jersey. ​ ​​
Call​ ​our​ ​support​ ​staff​ today ​at​ (516) 775-2304​​ ​(New​ ​York​ ​location)​ ​or 201-594-7233 ​​(New​ ​Jersey​ ​location) for your FREE security evaluation. Installs within one week.