Elevated Body Temperature (EBT) Camera Systems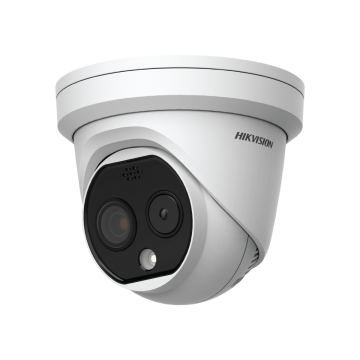 The way we operate business in New Jersey has changed since the emergence of COVID-19. Employee health and safety has become a major priority. Many employers feel they are losing control over the virus. Some feel there is no viable solution to keep their employees, clients or students safe from getting sick. Oftentimes, employees will come into work even though they feel sick — for fear of losing a day in pay or vacation time. Then there are companies with very stringent attendance policies.
In today's COVID society, employers are learning quickly that sick employees are better off missing a day of work to seek medical attention and to recuperate. All it takes is one person to infect a cluster of people with the Coronavirus or even the flu. It's better to have a small percentage of employees take a sick day, than an entire workforce on locked down.
The spread of this virus (or any virus) is preventable when you have access to Elevated Body Temperature (EBT) Cameras otherwise known as Fever Detection Cameras.  This thermal camera system has been used in a variety of public locations including airports, concert venues, factories, warehouses, hospitals, urgent healthcare facilities, offices, supermarkets, and more.
Total Security understands the importance of utilizing thermal cameras to help businesses keep their employees, clients and visitors safe. Call (201) 594-7233 to learn more about fever detection system installations in New Jersey. Contact us today to request your FREE quote!
What Are Elevated Body Temperature Cameras or Fever Detection Cameras Exactly?
The thermal camera system is a more efficient and safer approach than manually taking the temperature of every employee or student in close proximity. With this type of camera system, you will be able to pinpoint a person's body temperature within a safe distance instantly.
As a result, employers can secure the welfare of their employees, clients and visitors.
Is Installing Fever Detection Cameras Right For Your New Jersey Business?
One way to tell if a fever reduction camera is right for your facility or commercial building is if you have a large set of people entering and leaving frequently.
Installing an Elevated Body Temperature Detection System will enable you to manage individual health screenings. You can identify potential employees who may need testing to see if there is a diagnosis for coronavirus or another infectious illness.
Call Now For A Free No-Obligation Quote
Contact us here or call (201) 594-7233 to schedule a FREE thermal surveillance camera evaluation in New Jersey.
Disclaimer: We serve our customers without physical contact and social distancing.