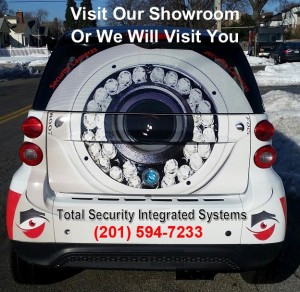 Every day, CCTV cameras are used for a wide variety of purposes. Security cameras are used to help keep an eye on selected areas of homes or businesses for any interference such as vandalism, theft or burglary. Total Security Integrated Systems believes that security is a matter of huge concern for homeowners and business owners in Bergen County, New Jersey. There is that constant fear that somebody could break into their homes or steal goods from retail stores.
Total Security provides professional CCTV installations that will help you get a good night sleep knowing that your investments are protected, and no disastrous events will take place.
The CCTV cameras we install are effective in monitoring all activities taking place both indoors and outdoors. Crimes in action can be recorded, and footage can be used as evidence. For businesses, they add a level of security to your property, making you, your customers, and employees feel safe and secured.