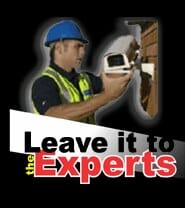 Many studies have shown that crime rates usually drop in areas where security cameras are in place. Bergen County, New Jersey has a significant concentration of commercial businesses. And for most business owners, the presence of business security cameras is an effective preventive measure against theft, burglary, vandalism, and other crimes.
If you own or manage a business, Total Security understands that security is a primary concern. If you're a small business owner, you cannot afford to suffer from huge losses due to employee theft and burglaries. In order to protect your stocks and assets, installing an integrated business security camera system should be a priority.
The installation of high-quality business security cameras will let you reduce financial risks. You will have the ability to keep track of your inventory as well as your employees' performance. Total Security will strategically install surveillance cameras throughout your facilities for complete monitoring and so that any crime can be traced easily.