Legal Considerations When Installing Residential Security Cameras In Suffolk County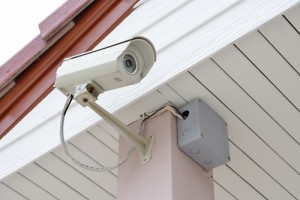 How much thoughts have you put into the legal considerations behind installing security cameras?
The installation of security cameras for home safety has become an important security measure for Suffolk County residents. Most residents agree that a home security system is essential to protecting your family from criminal activity. However, when installing surveillance cameras, it is important to become knowledgeable about what is legal and what is not. It is important to identify any laws and regulations concerning video recordings specific for your City, Town or County. You may live in a Suffolk town where the general rules do not apply because laws are stricter or in a town where regulations are less restrictive.  As we will share later in the article, there are two key points of contact to ensure you are following the law. First, let's look at potential legal issues.
Legality of Installing Security Cameras
The primary purpose of installing a home security camera is to alert homeowners if someone is trying to break into your house and to thwart thieves and break-in attempts
While your point of focus may be on your own property, family and possessions, don't lose sight of your surroundings.  You also have to consider that it can have an effect on your neighbors.
For instance, on a CBS news report last April, a family in Suffolk County complained about their neighbor who had gone too far in installing security cameras. The surveillance cameras were supposedly set up as a neighborhood watch, however, there were cameras installed facing directly onto their driveway and more focused on their backyard. The family believes the camera was installed improperly and the act was an invasion of their privacy. Unfortunately, by law, it is legal to record areas that are viewable to the public. (Source: http://newyork.cbslocal.com/2016/04/22/long-island-security-camera-backyard/)
It is recommended that you inform your neighbors if you intend to add security cameras to protect your home. This will make them mindful that they may be unintentionally recorded if they are close to your property. Talking to your neighbors about your intentions conveys that you respect them and eliminates any negative thoughts that you do not trust them.
When installing, it is important to consider the proximity of the cameras to your neighbors' homes. Position your cameras in such a way that they cover the important areas of your residential property and will not invade your neighbor's privacy.
Also, installing video surveillance in a public place without a warning sign may be considered illegal. It may be legal if it does not include audio recording. Otherwise, a person's consent will be required. These laws may vary so it is important to check your municipality for any regulations.
When you are planning to install a home security camera system, you should hire a company that knows the laws concerning residential security camera installations in Suffolk County, Long Island.
Total Security has been providing residential and commercial customers with quality security installations for over a decade and keeps up with residential regulations involving security cameras.
Contact Total Security today at (516) 775-2304 for your fee onsite estimate the next time you install your security equipment.