Is Your Queens Home Ready For A Burglar? 4 Key Security Questions To Ask Yourself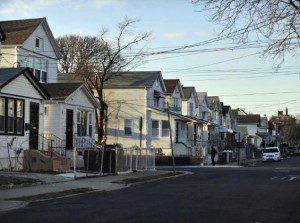 Do you have someone watching your Queens home when you are not there?
If you live in a home or apartment in Queens, NY and work outside of your home, please note that according to national statistics, burglars target homes between the hours of 10am-3pm. Most burglaries take place during the day while you are away at work, school or running errands. Installing a home security system in your Queens home allows you to monitor your home from anywhere at any time. Connect remotely from your iphone, ipad or computer/tablet device. Stay on top of your home security from any location.
Are your entry points covered?
The most important places to place home security cameras in Queens or more suburban New York neighborhoods, are at entry points. Front doors, back doors, side doors, garage entrances, windows (especially those not in plain sight). Once you secure all of your entry points think about installing exterior cameras in those locations as well as indoor cameras. Exterior cameras in plain sight must be placed high enough so that a potential burglar cannot reach them but having them high enough and in plain sight may deter a burglar as they know they are being monitored.
Do you have secure locks on your windows and doors?
Locks on your doors and windows should be thoroughly examined at least once a year to make sure that they are working properly. Broken locks allow easy access for burglars. The most common causes of broken locks are locks seizing due to dirt and grime, locks freezing and weather stripping. Whatever the case may be, we recommend a thorough inspection of all locks. If you live in Queens, NY where there is a high density of people, it is especially important to make sure that you take these home security precautions. A regular "lock check" can save you money, grief and your personal values.
Is your shrubbery and vegetation trimmed?
Keep your shrubbery trimmed. Tall trees and shrubs cover first floor windows which lends the perfect amount of coverage for a burglar to climb right through your window without anyone ever noticing. In order to protect your home make sure that your landscaping is trimmed and neat.
If you have any questions about home security, feel free to call our office at (516) 775-2304. Get Total Security.