Is Security Camera Installation in Suffolk County Expensive?
The question of cost, when it comes to security camera installation, depends on several factors, such as how many cameras are required and the kind of cameras purchased. Additionally, there are other systems that you may want to purchase along with security cameras to further strengthen the security of your facility or home, which would impact the cost. Below, we'll go over some basic security cameras and what they can offer you.
CCTV Security Cameras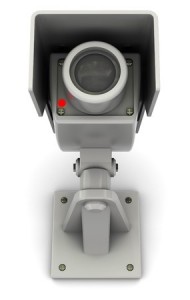 These are analog cameras, which have been used for decades, are very reliable, efficient, and simple to set up, and which are generally affordable. They do not give the best, most high definition picture you could get, but do well with dim lighting.
IP Security Cameras
These are newer cameras with higher definition, but which can have problems with low light, are more complicated to set up, and which are wireless. They can be hooked up to the Internet, allowing you to see what they record from any location. They are more expensive than their older brothers, CCTV cameras.
The Presence of Security Cameras
The presence of security cameras alone can often be enough to protect your home or facility, so security cameras are a very good investment. Your purposes and budget will help you choose, with the help of the right expert, which cameras, CCTV or IP, would be right for your situation. If you have a limited budget and a relatively simple security situation, then CCTV may be the right choice for you. If you have  bit of wiggle room in your budget and would benefit from higher definition, you may want to go with IP cameras. Either way, the presence of a security camera will be enough to deter most would-be thieves, and some companies, though this is not always the best idea, have even put up fake cameras to create the illusion of good security. This is not necessarily advisable since it is only an illusion, but it goes to show the effectiveness of security cameras.
Total Security for Your Security Camera Needs
The best security company in Suffolk County is Total Security. We are experts in security systems and security cameras. We have built a strong reputation over the last decade in the New York area by offering the best rates possible, timely installations, and outstanding customer service, earning us an A+ rating with the Better Business Bureau. We would love the opportunity to talk with you about your particular security situation so we can best guide you in your security camera solution. Call us today at (516) 775-2304 for a free quote and evaluation. We are looking forward to hearing from you!