Get A New or Replacement Intercom System in Howard Beach
Are you looking to get a brand new or replacement intercom system for your commercial building or apartment building in Howard Beach, NY? If yes, you'll need access to A+ rated security experts like Total Security.
Over the past 20 years we have mastered the art and business of consultative security by specializing in both audio and video intercom systems.
We take our job seriously when it comes to making buildings like yours safer for residents, renters, and lessees. We are committed to serving an array of customers in Howard Beach, as well as throughout the five boroughs with top-quality surveillance systems.
Get a FREE onsite quote? Call (516) 775-2304 or fill out our form.
Residential Intercom Systems for Apartment Buildings in Howard Beach
Whether you own a brownstone, luxury apartment, condo, co-op, townhouse, or walk-up apartment building, we proudly offer our expertise as the trusted provider of cutting-edge apartment building intercom systems.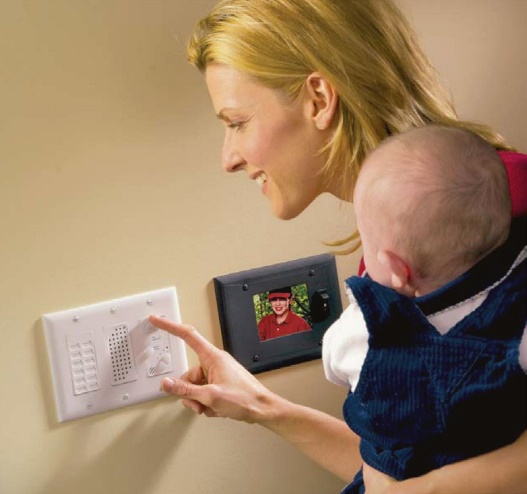 You can rest easy knowing our comprehensive security systems will help keep your building secure and accessible exclusively to authorized individuals. Our advanced intercom systems have improved security in residential buildings by seamlessly integrating seamless communication and efficient access control.

We understand that different building types have unique needs. We are not your typical cookie-cutter solution. When you choose us to secure your building, you can trust that our advanced intercom systems will vastly improve your security. Making sure your tenants feel and visitors feel safe and secure is our main concern.
Benefits of Apartment Building Intercoms
Provides tenants and building management with convenience, security, and peace of mind.
Protects package delivery by ensuring authorized access to them. Prevents the risks of theft or misplacement, making sure it reaches their intended recipients safely.
Enhances the flow of information, enabling smooth visitor management within the building.
Take control of building access through video and audio without the need for physical presence at the door. Manage entry permissions conveniently from any location, ensuring authorized individuals gain seamless access.
Enhance security within an extra layer of protection, making residents feel secure in their own homes by preventing potential criminals access to the property.
Saving residents and authorized personnel time by offering an efficient intercom system that reduces wait times and provides quick entry.
Total Security's intercom solution contributes to an improved quality of life for residents in Howard Beach, New York.
Commercial Building Intercoms in Howard Beach
We cover a range of commercial and apartment buildings in Howard Beach, including Class A, B, and C buildings, providing tailored office intercom system installations to meet your security requirements.
Class A Office Buildings: Unparalleled excellence with state-of-the-art facilities, prime locations near transportation hubs, 24/7 access, guarded lobbies, and stringent entry requirements.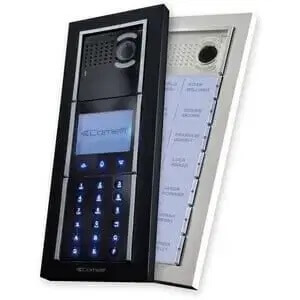 Class B Office Buildings: Historic charm meets modern revitalization in vibrant neighborhoods like Chelsea, Flatiron District, Union Square, SoHo, Tribeca, and select Forest Hills, NY areas, offering businesses a perfect blend of character and contemporary appeal.
Class C Office Buildings: The side streets create an informal atmosphere, with unattended lobbies and limited elevator access, fostering close tenant-landlord relationships; many landlords invest in upgrades to enhance these properties.
Main Benefits of Commercial Office Building Intercoms are:
Gain full control over building access, ensuring heightened security measures and restricted entry.
Create a secure working environment and prioritize the safety of your employees by implementing a reliable access control system.
Reduce overhead expenses by eliminating the need for a concierge or guard, while still maintaining robust security measures.Streamline the authorization process by enabling multiple employees to conveniently grant access from the office.
Embrace the convenience and flexibility of allowing remote access or managing access from distant locations.
Request your FREE intercom systems installation quote today! Contact Total Security at
(516) 775-2304
or
get a quote online here
.
Common Reasons You Need an Intercom System Installation or Replacement
Explore the various reasons that make upgrading or replacing your intercom system necessary, and benefit from our continued support throughout and beyond the installation process.
Audio to Video Enhancement: Elevate your intercom system from audio-only to a comprehensive video and audio system. This upgrade enables you to remotely answer and grant access from anywhere in the world, providing enhanced convenience and heightened security.
Modernize Outdated Systems: If your intercom system is 30-40 years old or even older, we understand the importance of keeping up with the latest technology. Our upgrades utilize existing wiring, offering a cost-effective solution while ensuring compatibility with modern features.
Repairs and Restoration: Should your intercom system be malfunctioning or in need of repairs, our skilled team can diagnose the issues and restore functionality. By leveraging existing wiring, we aim to save you money while ensuring your system operates efficiently.
Improved Building Amenities: As a landlord or manager, enhancing the amenities of your building is crucial for tenant satisfaction. Upgrading your intercom system contributes to an enriched living experience, reflecting your commitment to providing top-notch services.
Types of Intercoms We Install
We specialize in installing an assortment of intercom systems tailored to your specific requirements. Our installations include:
Virtual doorman
Audio-only intercom systems
IP-based intercom systems,
Intercom systems
Telephone entry systems
Video/audio intercom systems
Each intercom system is designed to enhance communication and security within your office building or apartment building.
How Intercom Systems Work: The Basics Explained
We specialize in installing an assortment of intercom systems tailored to your specific requirements. Our installations include:
Visitors locate desired contacts for building entry using the external intercom unit and directory, whether through video or audio intercom systems.
Visitors initiate communication by pressing the 'call' button on the intercom, selecting the appropriate unit number to connect with their desired contact.
Occupants/staff members receive alerts of visitor presence through buzzers or smartphones, informing them of incoming calls.
Upon notification, residents/employees can end the conversation, engage with the guest, or decide on door access. Granting entry triggers the intercom's electronic relay, releasing door locks for authorized access.
Why is a Video Intercom the Best Choice?
Video intercom systems provide superior security benefits compared to audio-only intercom systems.
Video intercoms enable both audio and visual communication between tenants and visitors.
The visual component adds an extra layer of security by allowing residents or office tenants to identify visitors before granting access.
Video intercoms are particularly important for buildings without concierge or security guard services, such as office buildings or apartment buildings.
The ability to see and hear visitors enhances the overall security of the premises.
Intercom Installation Process That's Unique To Your Needs
We offer a comprehensive intercom installation service that can meet the needs of any property. We understand that every installation is unique, and we work with you to develop a solution that is tailored to your specific requirements.
For retrofit projects, we utilize the existing intercom wiring, saving our clients money and reducing the need for extensive rewiring.
For IP systems, we require rewiring with Cat5/6 cables and additional hardware.
The scope of the installation depends on your specific needs.
If you only need wiring for alerts to tenants' devices, a main entry panel connected to an internet gateway will be enough.
If individual apartment units need their own internal intercom stations, new wiring must be run from a central control location to each unit .
Our team of experienced installers will work with you to assess your needs and develop a plan that meets your budget and timeline. We will use the most advanced technology and techniques to ensure that your intercom system is installed correctly and operates smoothly.
How to Select an Intercom System Installer in Howard Beach
When selecting an intercom system installer in Howard Beach, there are several important factors to consider. These include the installer's experience, the types of installations they have completed, their access to reliable hardware, their specialization in building security solutions, and their commitment to providing exceptional service. By carefully evaluating these factors, you can choose an installer who will meet your needs and ensure the successful installation of your intercom system.
Here are some of the factors to consider when selecting an intercom system installer in Howard Beach:
Choose an installer with a proven track record and extensive experience in installing intercom systems.
Ensure that the installer has a diverse portfolio of installations that align with your unique requirements.
Verify that the installer has access to reliable and professional-grade intercom system hardware.
Choose an installer that specializes in security solutions specifically for buildings and apartment buildings.
Consider the company's service policy and commitment to providing exceptional support to its clients.
By carefully evaluating these factors, you can choose an installer who will meet your needs and ensure the successful installation of your intercom system.

Ready to receive a free onsite estimate? Call (516) 775-2304 or fill out our form.
Why Choose Total Security for Your Intercom System Installations in Howard Beach, NY?
As Howard Beach, NY's premier security system provider, we are the go-to option for all your security needs. Our Security Solutions Installers are industry leaders, having undergone rigorous training and possessing unmatched knowledge and reliability. Unlike other vendors, we don't just supply cameras and intercom systems for commercial and apartment buildings.
We're equipped with technicians, a fleet of trucks, and a dedicated office staff, ready to assist you at every step.
We will design, install, maintain, and repair your entire intercom security system, minimizing any potential downtime. Count on us to address any concerns that may arise, ensuring the continuous operation and effectiveness of your security measures.
Our stellar reputation and credentials, including an A+ rating from the Better Business Bureau (BBB), are a testament to our unwavering commitment to excellence, customer satisfaction, and ethical business practices.
Here are some compelling reasons why our customers choose our intercom system installations in Howard Beach, NY:
Tailored Solutions: We possess an in-depth understanding of security requirements and can develop a personalized plan that precisely matches your needs.
Cutting-Edge Technology: We leverage the latest technology and state-of-the-art equipment, guaranteeing that your system remains up-to-date and impervious to security threats.
Comprehensive Services: From installation to maintenance and repair, we offer a wide array of services, ensuring your system is always in capable hands.
Experienced Professionals: Our team comprises seasoned experts with extensive knowledge and unwavering dedication to providing you with the highest level of service.
Contact us today to discover more about our services and how we can help you safeguard your property with utmost confidence.
Request your FREE quote today! Call (516) 775-2304 or fill out our form.
Our Process - How It Works
Our intercom installation service is a 6-step process:
Step 1: Security Consultant Visit
Our skilled Security Consultant will personally visit your location to gain a deep understanding of your unique needs and requirements.
Step 2: Detailed Proposal
Based on the information gathered, we will create a detailed proposal that outlines a comprehensive scope of work customized specifically for your property.
Step 3: Board Approval
More than likely, the proposal will need to be approved by the Board or relevant decision-makers before proceeding.
Step 4: Revisions and Questions
During the Board meeting, we will be available to address any questions or concerns that may arise. If necessary, we can make revisions to the proposal to ensure complete satisfaction.
Step 5: Sign-off on Scope of Work
Once the proposal is approved, we move forward with the installation process, ensuring a smooth and efficient implementation.
Step 6: Installation
Our team of expert technicians will schedule and carry out the installation with professionalism and efficiency, bringing your intercom system to life.
Top Brands of Intercom Systems We Install
AiPhone
LeeDan
Cost-conscious, audio-only installations
Carson
Butterfly
For premium "virtual doorman" types of installations
Comelit
Standard wire system
IP-Based Systems
Intercom System Installation Case Study
Here is one of our previous installation case studies:
Client: Mount Sinai Health Systems/Residential
Address: 515 West 59th Street, New York, NY
Mount Sinai Health Systems in New York City owns a few buildings specifically for affordable housing and incentives to the hospital staff and clinical students.
515 West 59th Street is a 33-story residential high-rise with 465 units and 24-Hour Doorman service.
We developed a few proposals for the Scope of Work. We successfully developed a Scope of Work that covered all of Mt. Sinai's concerns about the building's intercom system.
Located in the southwestern part of Queens, New York, Howard Beach is a vibrant neighborhood with a rich history and a strong sense of community. With its close proximity to both the Atlantic Ocean and Jamaica Bay, Howard Beach offers residents and visitors alike a unique blend of natural beauty and urban convenience.
The population for Howard Beach is approximately 89,816.
Here are a few popular landmarks in or close to Howard Beach:
Spring Creek Park
Howard Beach Memorial Park
Queens Public Library at Howard Beach
Are you ready to experience professional intercom system installations in Howard Beach? If yes, contact us today online or give us a call at (516) 775-2304 to schedule a free onsite evaluation of your building.