Who Installs HDCVI Cameras in Nassau County?
If you own a business which requires the use of security cameras and have heard about HD analog cameras, it's likely that you're at least thinking about having them installed. HD analog cameras are much more affordable than other HD cameras, such as IP cameras, and are often compatible with your old analog equipment.
HD-CVI cameras, a popular type of HD analog camera, is one type you might consider. The tougher issue is to find a company which will install your new cameras well, without any hiccups, in a timely manner, and for a reasonable rate.
Below, we'll talk briefly about why HD-CVI (Composite Video Interface) cameras are such a good investment, as well as why Total Security is the right company to have them installed.
The Benefits of HD-CVI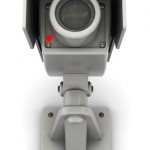 HD-CVI cameras have excellent resolution – 1080p. One of the problems with the old analog cameras is that it is difficult to make out facial features at a certain distance. This often makes it impossible to accurately identify a perpetrator through video evidence. This problem is eliminated with HD-CVI.
They are easy to install and operate. You won't have to endure a long installation process and you won't have to learn a new, complicated system, such as is the case with IP cameras.
They run on coaxial cable and have a transmission distance of 1300 feet (1080p) or 1600 feet (720p)
They are very affordable. This is a surprise to many folks, but HD analog cameras fit nicely with most budgets. If you need them, you shouldn't have a problem.
The Right Installation Company
Not all installation companies are created equal. Some may charge more than is really necessary, while others may not do the job with the excellence you deserve. Total Security is the right company for the job for many reasons. Some of them include:
The best rates – We pride ourselves on being able to offer the most affordable rates in the area. Some companies might find subtle ways of increasing your bill, such as taking longer than is necessary to complete installations or recommending more equipment than you really need.
Timely installations – We'll be in and out faster than you'd think possible, provided there are no unique set-up obstacles. This is part of what we are known for and why our customers are so loyal – we move fast and work efficiently.
No mistakes – With the wrong company, you may have to have them come back if something isn't working correctly. With Total Security, we can guarantee this won't be an issue.
Well reviewed – Look us up! You can hear from our customers themselves to get an idea of the kind of quality you can expect when we show up for a job.
A+ Rating with the BBB – We are proud of our A+ rating with the Better Business Bureau. This helps many of our clients to feel great about hiring Total Security. Being backed by the BBB is important to many folks who want to make sure they are served as well as possible.
Install HD-CVI Cameras Today with Total Security!
If you are currently using analog cameras to keep your business safe, it may be time to install HD-CVI or another type of HD analog camera. If you do not currently have security cameras to monitor your employees and the outside of your facility, it may be time to take this important step in protecting yourself and your people.
For more information or for a free quote, contact us today at 516-775-2304 or visit us on the web at www.totalsecurityny.com. We would enjoy the chance to talk with you about your particular security needs design the most affordable and effective surveillance system possible. We're looking forward to hearing from you!