How To Increase The Security Of Your Warehouse With Burglar Alarm Systems
How To Increase The Security Of Your Warehouse With Burglar Alarm Systems
Managing a warehouse can be quite stressful without effective security systems in place to protect it. It's your responsibility to protect the merchandise that your own business or other businesses and their employees depend on. Even with good security, this burden can be heavy. Below, we'll take a look at how to increase warehouse security by installing an alarm system so you can relax and focus on business knowing your property is well protected.
No Surprises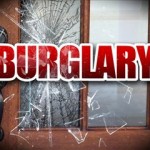 A good burglar alarm system eliminates the possibility of arriving at the warehouse one day to find that some kind of criminal activity has taken place and that significant losses have occurred. Every door, window, or potential point of entry will be protected so that you'll be alerted if someone attempts unlawful entry. This guarantees that neither you, nor any over-night security staff you may employ, will ever be caught by surprise by a criminal.
Different Types of Alarms
You have options when it comes to the type of alarm you need for your warehouse. Silent alarms alert you and/or the authorities to the burglar without them knowing about it. While they go about their business, thinking they've successfully broken in undetected, you may be at home or locked in the office and on the phone with the police. One the other hand, a loud, resounding alarm is effective for keeping a burglar out of your warehouse. As soon as they crack a window or door and the alarm goes off, unless they want to go to jail, they'll be gone quickly. Both types of alarms are effective.
Immediate Response
Today's alarm systems are advanced in that they can be set up not only to notify whoever may be on the premises during a burglary, but also yourself, as well as the police. When an alarm is triggered, it can alert you at home through your laptop or smartphone, as well as the authorities. By setting up your system to alert the police directly in the event of a break in, a faster response can happen than if you had to call them yourself.
Total Security For All of Your Warehouse Security Needs
If you are thinking about some efficient ways to improve and increase your warehouse security, the folks at Total Security are the ones to contact. For over a decade, we've been serving people like yourself all over the New York area, making facilities and warehouses as secure as they can possibly be for the best rates possible. Our top notch customer service, affordable rates, and timely installations have earned us an A+ rating with the Better Business Bureau. If you think it may be time to increase your warehouse security with warehouse security cameras or with an alarm system, we'd be happy to hear from you. Let us evaluate your particular situation so we can help you choose the right systems to best protect your warehouse. Call us at (516) 775-2304 or visit us at www.totalsecurityny.com for a free quote. We're looking forward to serving you well!