How To Increase Patient Safety At Nursing Homes
How To Increase Patient Safety At Nursing Homes
Managing a nursing home is a huge responsibility as the lives of people who may not be able to defend themselves are in your hands. Keeping them safe is essential for the success of your nursing home, and incredibly important to the families of those in your care. If you are looking for some ways to increase nursing home patient safety, Total Security is here to help you find the best security solutions for your particular situation. Below, we'll cover a few upgrades you may want to consider to make your nursing home as safe as possible.
Security Cameras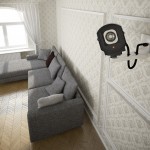 Security cameras are essential for ensuring the safety of those under your care. They do this by protecting them from potential burglary or other criminal activity. The presence alone of security cameras is often enough to eliminate a building from the pool of live options a thief may be considering. They provide important evidence if you ever need to go to court. Additionally, they help ensure appropriate conduct among employees. While you probably know and trust the people you employ, the presence of cameras inside the building is a feature that will comfort both your patients and their families.
Intercom System
An intercom system allows you to have control over who gets into your facility. Anyone seeking entry will have to be "buzzed in" after identifying themselves. This way, you'll know exactly who's in your facility at all times and can relax knowing that not just anyone can walk through the doors whenever they want.
Access Control
Similar to an intercom system in that it allows for control over who may enter the facility, an access control panel allows you to have a security code which is needed to get into the building. This may be a code you want each of your employees to have so that they can come and go without having to identify themselves. These codes can be changed if and when you have to let an employee go, or if you feel too many people know the security code.
Total Security for All Your Nursing Home Security Needs
For over ten years, Total Security has been helping organizations like yours make their facilities as safe and secure as possible for the best possible rates. We have worked hard to develop a reputation for outstanding customer service, timely installations, and affordable rates. We genuinely care about our clients and their safety, and would enjoy the opportunity to evaluate your facility to help you choose the best, most affordable security solutions for your particular building and area. Let us help you increase patient safety at your nursing home today! Call us at (516) 775-2304 or visit us at www.totalsecurityny.com. We are looking forward to working with you!