How To Increase Patient Safety At Nursing Homes
How To Increase Patient Safety At Nursing Homes
Operating a nursing home comes with a great deal of responsibility. The families and loved ones of your patients are looking to you to care for and protect someone very dear to them. Therefore, security is not something you can afford to neglect. Some nursing homes are a bit lax on security and patients sometimes pay for it. Below are some tips on how to improve and increase the safety and security of the patients in your nursing home.
Install an Intercom System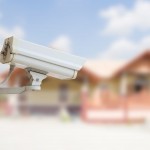 As long as you have a physically secure facility, an intercom system gives you the ability to identify visitors before they enter the building – and keep them out if for some reason they shouldn't be there. Special access can be given to employees so that only certain individuals can come and go at will.
Install Video Security Cameras
Video security cameras are beneficial for a number of reasons. In the event of an attempted burglary, a security guard will be able to see the event unfolding and you'll have the evidence necessary if legal action is to be taken. Most would-be burglars will likely think twice before targeting your facility simply due to the presence of security cameras. Additionally, security cameras inside your facility will help to ensure that employees responsible for the care of your patients conduct themselves in a professional manner.
Install an Alarm System
These security alarm systems also come with several important benefits. An alarm triggered by a burglar is often enough to send them running, will alert you or security staff to danger before it's too late, and can be set up to alert the proper authorities immediately so that you know help is on the way. These systems have become incredibly advanced in recent years as technology has allowed them to link with your computer or smartphone, alerting you directly in the event of a break in or other incident.
Total Security for All of Your Security Needs
If you're are looking for ways to increase patient safety in the nursing home you're responsible for operating, Total Security would be happy to hear from you. For over ten years, Total Security has been helping folks like you make their facilities safe and secure for affordable rates. We know exactly how to best protect your property and patients for the best price possible so you can sleep well at night knowing they are well cared for. Call us today at (516) 775-2304 or visit us at www.totalsecurityny.com for a free quote. We're looking forward to helping!