How Your Security Cameras Will Allow You To Monitor Your Business 24/7
How Your Security Cameras Will Allow You To Monitor Your Business 24/7
The most wonderful part of technology today is that you don't have to be around for it to do its job. Older security cameras systems had the data recorded on security tapes, but with today's technology, you can have the information that is recorded sent to a secure server where it is automatically saved on server networks. You can always rest assured that with this new technology your business will be safe 24/7. How exactly does this new technology work and what are its benefits? We'll answer this question below.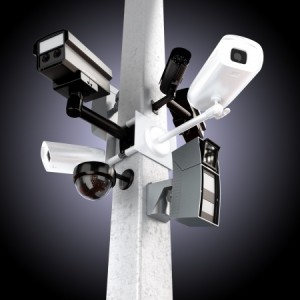 Cloud Database Encryption and Remote Security Cameras
Cloud database encryption is the newest way to protect your security data. Any information that is recorded on your security cameras is kept and stored on a database.
You don't even have to be at your business to access your cameras either since your cameras are remote. You can log into the cloud database with your personal computer or even your smartphone to view the security camera feed. This gives business owners some amazing benefits. If a theft occurs at your place of business and it is caught on your security cameras, you'll know that the perpetrator can't recover the data because it is constantly being sent to the cloud database where it is being stored 24/7. Another benefit is that you can monitor your business from your personal computer or phone if you feel the need to.
Installation of This New Security Technology
Now that you know about this technology, who can you depend on to get you these types of cameras and properly install them? The answer is easy – Total Security can help your business set up this type of security system at all the right angles. They offer your business a free consultation to help show you the best possible positions for this security to put you in control of your cameras and keep your business protected 24/7. Contact Total Security today at (516) 775-2304.