How You Can Better Protect Yourself From Burglaries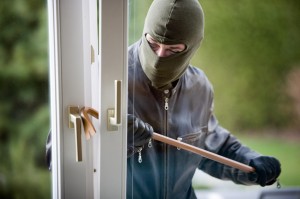 According to a survey conducted by the Alarm Industry Research and Educational Foundation (AIREF) a burglar's behavior can be deterred in several ways. 60% of burglars said surveillance cameras and alarms were the most effective deterrent.
Here are some further burglary statistics:
83% attempt to determine if cameras are present
60% said if cameras are present they will move to another house
31% prefer commercial targets
51% commit burglary in need of drugs or money/ money for drugs
What should I takeaway from these statistics?:
Evaluate your home security and consider installing a customized home security system in order to protect your home. Additionally, if you own a business, you should evaluate your business' security needs as well. It is important to keep in mind that burglars are alert and look for video surveillance cameras. The best location to place security cameras are in places that are visible but cannot be accessed. For example, if you have a camera installed next to your front door a burglar can easily cover or vandalize the camera. You want to make sure that your cameras are placed in hard to reach areas and are outdoor/vandal-proof. You want the cameras to work as a deterrent for you as opposed to just capturing the event as it occurs. Outdoor security cameras are great for homes and businesses but if you decide to utilize solely indoor security cameras make sure they are visible but not easily accessible (i.e. – in room corner visible through window).
If you want to install a video surveillance system in your home or business, be sure to call Total Security at (516) 775-2304 to have all of your questions answered.
Sources:
*SDM Magazine June 2013: Convicted Burglars Give Insight Into Deterrents
*AIREF