How To Protect Your Business With Security Cameras
How to Protect Your Business with Security Cameras
Monitoring and surveillance is an important aspect of running a business. Security cameras protect your business from illegal activities and employees you want to keep an eye on. Having security cameras in strategic places cuts down on crime dramatically, both inside and outside of your business location, allowing you to focus on profits.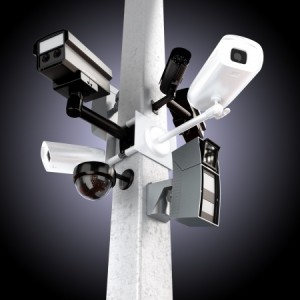 The Importance of Security Cameras
You need security cameras in order to make your surveillance successful. With your security cameras, you can record all the activity in a particular area. Security cameras will be helpful to identify the people that are coming in and out of your business. If you experience a robbery or theft, your security cameras will identify the intruder to the police. Security cameras make your business more secure while preventing crime.
With your security cameras, you can monitor employees that may be planning to steal from your business. You can also monitor and see if your employees are doing their job during business hours.
How to Install Your Security Cameras
If you want to put up security cameras to protect your business, you need to ask experts that will provide the right cameras for you and will install these cameras in the right places. One of the best companies in the New York area is Total Security. They offer the following services:
24/7 online service
Free consultation and advice regarding securities and devices
Installation, home, and office services
Repair, replacement, and maintenance of pre-installed devices.
With this kind of service, you can make sure your business is secure at all times. Total Security has many other security services besides security cameras. These services include:
Biometrics
Access Cards
Alarms
GPS
Intercom Systems
In Summary
Security cameras offer your business strategic security both inside and outside to protect from all types of theft. You will want to make sure you have experts put in security cameras that are top of the line and that fit your needs. Your business deserves protection so you can maintain and enjoy your profits. Don't hesitate! Contact Total Security today at www.totalsecurityny.com for your free consultation.