How To Make Your Brooklyn Neighborhood Watch High Tech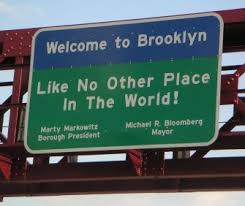 Neighborhood Watch has been one of the oldest and effective crime prevention programs in the United States. Neighborhood Watch brings safer streets and homes, community spirit, camaraderie with neighbors and stronger relations with law enforcement. In addition it can help reduce drug dealing, open-air drug markets, discourage gangs, improve security of young people and help older neighbors stay safe from crime.
While the Neighbor Hood watch has been extremely successful, it's no secret that it needs to evolve.
1) Technology/Surveying – While technology has evolved for protection and security, it's also evolved for robbers and burglars. You need to forget about the stereotypes from the cartoons. Robbers don't walk around with black and white striped clothing with brown bags with a big black dollar sign on them. Burglars are able to use things like Google Street view to survey a location and look for weak spots. Make sure you are ahead of the curve. You, like the burglar should be surveying the neighborhood and seeing these weak spots. You should always be at least one step ahead of the burglar.
2) Communication – It doesn't matter if the year is 2013, 1990 or 1492, communication is key. The fact that you need to communicate hasn't changed. However, the means of communication has evolved in ways that neighborhood watches of decades ago envy. The possible means of communication is endless. Walkie talkies used to be a primary means of communication for neighborhood watches. Now, with cell phones you can make a call or text at any time. With social media pages such as Facebook groups or Google plus circles, it's easy for everyone in the neighborhood to communicate with each other.
3) Security Cameras – Having IP network security cameras is the ultimate neighborhood watch. I mean, what would you rather do? Would you rather be walking around on the freezing cold streets in the middle of winter or be sitting inside at a desk, sipping a hot coffee and viewing the sidewalks and streets from a crystal clear monitor? The choice is quite simple. Surveillance cameras are the eye that never sleeps. Even better, anything that happens on your streets will be on record ready for review. Security cameras are very affordable and with multiple people contributing on a system, they are even more affordable. The best part is since IP cameras are accessible from the internet, they can be watched from anyone from the neighborhood with internet access.
There is no better way to have a neighborhood watch than with security cameras. Security cameras will help deter burglars and with the right security camera, such as a hi def megapixel camera, you will capture everything you could possibly want to know about suspicious people on the street including their face or the license plate of their vehicle. You don't have eyes in the back of your head. Cameras will record in all directions 24 hours a day, 7 days a week so you never miss a thing. In addition to having security cameras, having signs, notifying that you have security cameras installed will work as a great deterrent to keep the burglars away and have them having to choose a different neighborhood to rob that isn't yours.