How To Improve Patient Safety at a Nursing Home
How To Improve Patient Safety at a Nursing Home
When you have residents at a nursing home, you want to ensure that their safety is a top priority. You may have some residents at the nursing home who have Alzheimer's or other residents who have dementia. It is important that these residents don't go where they're not supposed to go. You want to keep the safety and security of your employees in mind also. This can be done with the latest marvels in technology when it comes to security.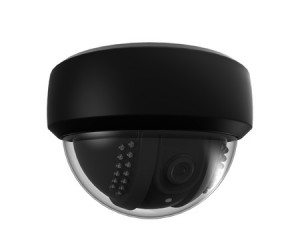 Specific Technology Options  
Install Access Control for Nursing Homes: With this type of security you could give your employees and residents limited access to where they can go and at what time. This works by using key cards or key fobs. If your residents in your nursing home have a special medical condition, it could be set up so that they cannot leave their rooms at specific times of the day or so that they can only have access to the bathrooms. The wonderful thing about control access is that it allows you to see where your employees and residents have been. The system tracks everything in the computer and leaves an audit trail of where they go and which doors they access or try to access. If you have specific locks to drugs that need to be secured, access cards can be used as well in a combination with a biometric lock or a fingerprint or iris scan for extra security.
Install Nursing Home Security Cameras: It's always good to keep an eye on your nursing home facility with the use of security cameras, both inside and outside your facility. Security cameras can now be hidden and wireless to give you more control while managing nursing home security.
Install Alarm Systems In Nursing Homes: Alarms are advancing with technology in that they have new options and different modes to keep your facility safe. These alarms can include intrusion, monitoring for fire, and natural leaks.
Reliable Security
You can now appreciate what the technological benefits could be in keeping your nursing home safe for both the residents and employees. Keeping security and safety incidents to a minimum is what you strive for in a nursing home community. Total Security has been helping businesses keep up to date with the latest technologies. They offer free security evaluations and estimates.  Give Total Security a call today at (516) 775-2304 or visit them here for Nursing Home and Assisted Living Security Systems information.