How Security Camera Companies Are Preventing Theft Throughout Long Island
The days when security cameras were a luxury are over. More and more, both homes and businesses are making use of affordable 24 hour surveillance systems, and enjoying a level of security that is simply not possible without the use of cameras. Alarms are useful because they scare off criminals when they attempt a break-in. High-tech locking mechanisms are useful because they make it more difficult to gain entry to a house, facility, or room that houses valuable assets. But security cameras have unique advantages to them that make them a necessity for any business and a wise choice for most homes.
Below, we'll take a brief look at how security camera companies are preventing theft throughout Long Island, and how Total Security can help make your home or business as secure as possible so you can sleep better at night!
The Presence of Security Cameras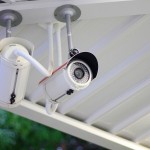 Part of the reason security cameras are so helpful in preventing theft from occurring is that their presence alone is usually enough to deter would-be burglars, who obviously typically prefer to work in secrecy, out of view. This is why most of the thefts that take place in the U.S. happen either during the workday, between 10 A.M. and 3 P.M., or at night. Additionally, houses or businesses which seem to be unoccupied are at high risk. Leaving a car in the driveway and a light on is helpful in creating the appearance that you are home, or that someone is in the office. But the presence of security cameras helps to eliminate the need to take such measures because watchful "eyes" are always keeping a high-def record of every occurrence.
Installing security cameras alone will often be all that is required to prevent theft – but not always.
Important Evidence
In the event that a burglary does occur, even under the watchful lenses of your cameras, you'll have the necessary evidence to help the authorities identify and catch the perpetrator. What time the theft took place, details about the sex and appearance of the thief, and if they were unlucky enough the have their face caught on camera in high-definition, a helpful picture of the "perp" will be essential in apprehending them and winning a case in a court of law, if necessary.
Protection From Internal Theft
Not all theft comes from outside your home or business. You may have noticed a discrepancy in your cash register, or perhaps some money has gone missing in your bedroom soon after hiring a new babysitter. These things happen, and trying to have a conversation with an employee or someone you've welcomed into your home without proof can be extremely difficult and awkward. Without video evidence, you could be wrongfully accusing someone and potentially damaging that work relationship or seriously hurting their feelings if you're mistaken.
However, indoor security cameras, especially ones that are not easily noticed, eliminate this problem. Having the necessary evidence on camera allows you to confidently let go of any employee who may have stolen from you, and press charges if you decide it's appropriate.
Affordability and Quality
You may already be convinced that security cameras are a necessity, but are hesitant because you doubt that your budget will allow you to install them. We have good news for you!
It used to be that there were generally two choices in security cameras – analog cameras and IP cameras. Analog were much cheaper, but had a grainy, low definition image which would make identifying a perpetrator difficult and even impossible at times. IP cameras were significantly more expensive and complex, but offered a high-def image. Many people who wanted high-def security cameras couldn't afford them – the analog cameras were their only option.
However, recent advances in security camera technology have changed this. HD analog cameras, which include HD-TVI, HD-CVI, HD-SDI, and AHD cameras are a blend of the high-definition of the IP camera with the affordability of the old analog camera. These new cameras are easy to install for the right professional, compatible with a wide range of older technology, such as an old analog DVR, and are simple to operate. Each has certain strengths and weaknesses, such as transmission distance or image quality in low light, but all offer crisp, high-def image (1080p). A security camera expert can guide you in making the right choice for your particular security needs.
You can realistically have affordable, high-def cameras keeping your home or business secure by the end of the week!
Total Security – The Best of Long Island's Security Camera Companies
For over a decade, Total Security has been offering the best customer service, most affordable rates, and most timely installations in the New York area. We are proud of our A+ rating with the Better Business Bureau and our staff would love the opportunity to show you how we earned it. For a free quote on a security camera package to meet your budget, call us today at 516-775-2304 or visit us on the web at www.totalsecurityny.com. We look forward to speaking with you, and to making your home or business as secure as it can be with new high-def cameras!