How Real Estate Management Companies Can Improve Their Property Security
How Real Estate Management Companies Can Improve Their Property Security
When you're managing real estate you want to make sure that the real estate, is secure and safe as possible. Not only are you protecting the underlying asset but you are making your renters feel safe and secure. That's where real  estate management security comes into play. We will take you over the security solutions that are offered in today's market so you will be able to sleep soundly at night knowing that you have the maximum protection for your property.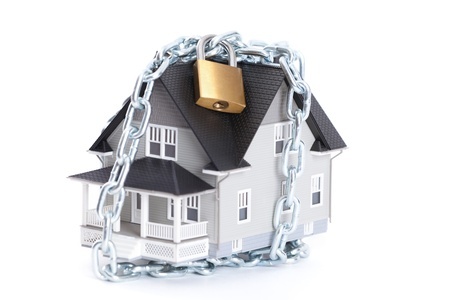 Modern Day Security
The best part about today's society and security is technology. Technology is always advancing, and it makes it easier to secure property grounds and structures. Let's look at some of these technologies below.
Access Control: This type of security gives your property an advantage. You can give renters or management a key card or key fob that only allows this person to where you want them to go. So as an example if you manage an apartment complex and there is a security door you could assign they access devices to only your tenets. This would also track who goes into the building and when. This device could also be used in a gated community where it would allow access to the residents at the gate using their access control device.
Security Cameras: Security cameras have come a long way since when they first came out. Nowadays security cameras come in all forms, shapes, and sizes. You can install these throughout your buildings you manage in the hall-ways, property grounds, and at entry points. Recorded materials can be placed on a server and even viewed on your Smartphone or laptop.
Intercom Systems: Intercom systems can allow your tenants or management to allow people to talk to a party before allowing entry. Intercom systems can also be used in combination with security systems for added security.
Installation
You will need to have a security company you can rely on and provides proper security camera installation and excellent customer service. But who is that company? Total Security has been providing over ten years of excellent service and wants to help you with all your security needs. Total Security offers free security evaluations and estimates and has a wide variety of options when it comes to your security needs. Contact them a call today at (516) 775-2304 or visit them at https://www.totalsecurityny.com/.