How Much Does A Security Camera System Cost? And Can I Afford It?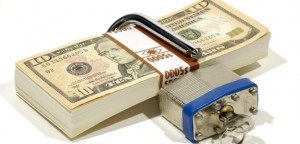 At Total Security, one of the questions we get asked most frequently is:
How much does a security camera system cost? And can I afford it?
From the Owner's Corner, Matt DiMicco explains the factors that influence the cost of security cameras:
The number of cameras you need to install in your home or commercial space.
The type of camera and resolution: Analog, Hi-Def, IP Cameras, Fixed Lens, Varifocal and / or PTz Cameras
Are they indoor cameras or outdoor? Are they a combination of both?
The structure where cameras will be installed, and the complexity of the installation impact cost. A brick structure may need piping in order to conceal wires. If it is vinyl siding, most times you can have the wire concealed behind the siding. These two examples address exterior installations. In the case of interior cameras, wire molding may be used to hide the wire. This gives a neat professional look to the installation. The goal is to hide 100% of the wire; however it all depends on the structure where the cameras are being installed.
The length of the time the installation will take is the final cost factor. A one day install with two experienced technicians will cost less in labor than a two day install with two technicians. This is why we always recommend an onsite security survey as a first step.
To Schedule Your Free On-site estimate call (516) 775-2304