How Much Do Video Surveillance Installations Cost?
Did you know that a burglary takes place in the U.S. every 14 seconds? Did you know that they typically happen between 10 am and 3 pm? And were you aware that many businesses have internal theft problems with untrustworthy employees? For these and other reasons, many home and business owners are investing in security cameras. But many who are considering this option think of this technology as something only big businesses are able to afford. They are wondering what the cost is for video surveillance installations.
The answer to how much video surveillance installations costs depends on several factors. Below, we'll cover a few of them.
The Kinds of Cameras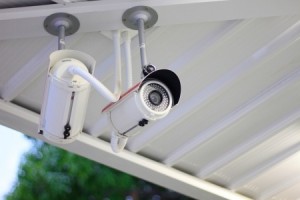 Typically, there are two kinds of cameras used for video surveillance – CCTV cameras and IP cameras. CCTV cameras are the older, cheaper, and more efficient analog cameras. They are very simple to install and operate and do well in low light, though they are lower in definition than other cameras. IP cameras are the newer, higher definition cameras which are more expensive, more complicated to install and operate, sometimes have issues with low lighting, but which can be hooked up to the Internet, allowing you to see what they see from a laptop or other device. An expert can help you make the right choice depending on your budget and purposes.
How Many Cameras
Depending on your particular situation, you may need several cameras, or only one or two. Perhaps there is only one area or room you need to monitor 24/7, or you may have several entrances, areas, and a parking lot to secure. The costs here can range quite dramatically, but an expert in video surveillance can help you maximize your cameras to get the most bang for your buck and keep you from spending more than is necessary while keeping your home or facility safe and secure.
Indoor or Outdoor – Or Both
Some parents may want to know what's happening around the house when the kids are home alone. Or, perhaps you've just hired a new babysitter and want to make sure they are trustworthy. Similarly, some business owners may have noticed a slight discrepancy in the cash register over the last few weeks. Or maybe you suspect that some of your employees aren't being quite as productive as they could be. These are some reasons why you might want cameras indoors as well as outside. The costs can vary greatly here.
Total Security is the only company to call if you want the best possible video surveillance for the most affordable rates. Our experts would love the opportunity to evaluate your particular situation to give you a quote and get you hooked up with top-notch security that will work work nicely with your budget. To begin the process, call us today at (516) 775-2304 or visit us on the web at www.totalsecurityny.com. We're looking forward to your call!