How Much Do Residential Security Cameras Cost?
Did you know that 65.8% of burglaries in the U.S. are residential? Additionally, did you know that a burglary takes place every 14.6 seconds, usually between 10a.m. and 3p.m.? This is why more and more folks are investing in residential security cameras to protect their homes and families. But you may be wondering what a residential security camera costs these days. The answer is that it depends – on several factors. Below, we'll go over a few things residential security cameras can offer you, as well as a few factors that can affect cost.
The Protection of Security Cameras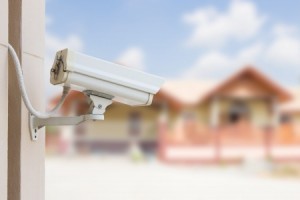 Many times, merely the presence of security cameras on a property is enough to deter a would-be crook from targeting your house. For this reason, some companies and home owners even put up fake cameras, simply to create the illusion of security. This is not advisable, since it only creates the appearance of protection without actually protecting you, but it goes to show how effective having security cameras installed alone can be. Additionally, the footage security cameras record can be valuable in the event that you need to go to court because of vandalism or an attempted break in.
Monitoring Who's Inside
Not everyone will want or need security cameras inside their home, but it can certainly be useful for parents who are worried that inappropriate behavior may be taking place when they are away. It can also provide a sense of security if you are trying out a new babysitter or housekeeper and aren't sure if they can be trusted yet.
Monitoring Who's Outside
With security cameras installed outside your house, you can see who's ringing the door bell without having to crack the door. In some neighborhoods, this can be invaluable. Additionally, it'll show you everything that's happening around your house, in the yard, or in the driveway if you are suspicious of strange activities.
The Cost
This depends on several factors, including how many cameras you need, whether you want to monitor inside, outside, or both, and what kind of cameras you choose. A security expert can evaluate your particular situation and, with your budget in mind, help you make the right decision regarding each of these factors.
Total Security has been making homes like yours secure for the most affordable rates possible for over a decade. Our dedication to each individual customer, our genuine care for your safety, and our timely installations have helped us develop a reputation for being the best security company in the New York area. If you're thinking about how to make your home more secure with residential security cameras, Total Security would love to hear from you. Call us today at (516) 775-2304. We're looking forward to helping you protect your home and family so you can sleep well at night knowing they're as safe as possible!