How Long Does Business Security Camera Installation Usually Take?
The world is full of uncertainties, and this can put stress on any business owner. But when you have a security system installed at your business, this at least gives you peace of mind that you're business is protected from external and internal theft and other hazards. But you may have always wondered how long it takes to install a security system. Below, we will briefly go over how long this typically takes.
How Long Does the Installation Take?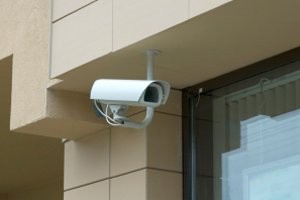 To get right to the point about how long the installation takes, it varies based on what type of security system you want to install, how many cameras you need, what kind they are, and whether or not there is an older system to replace. As the business owner, you do not want to rush this process as that can allow for mistakes. The installation has its normal routines that technicians have to perform in order to install your system and have it running successfully. However, some installers are faster and more efficient than others.
So in essence we cannot provide you with an answer to how long it will take to install your security system because there are a number of factors that often look different depending on the installation. As an example, setting up a biometric access locking system will often take longer than setting up digital CCTV video monitoring system. Larger businesses with more areas to monitor will take more time for installation than a smaller with only one or two rooms to monitor and protect.
If you are installing a very simple security CCTV system or intercom system, it might only take a few hours. A bigger job might take several days to a week depending on what type of security you want to have installed. If you hire the right professionals to install your security, you will have the job done correctly the first time with a warranty on the products.
Types of Security Options
When most people think about security, they automatically think about alarms and security cameras. But thanks to technology, you now have an abundance of options. As you can see below, there are different kinds of security systems to choose choose from.
Access Control/Biometrics: With this type of security, you won't have to worry about unauthorized personnel going into areas that they're not supposed to. With access control cards, you can give limited access with a keycard. With biometrics, these same areas have to be accessed with either a fingerprint or an iris scan, making it impossible for unauthorized entry.
GPS Tracking: Never worry about where your employees are again when you put GPS in your company vehicles. You will be able to see how fast the vehicle is moving, where they are at any given time, and if their vehicle is idle or not. This option is also available to homeowners who want to see where their teenagers go when using the car.
Intercom Systems: Be able to identify whoever is outside your front door of your business or home with intercom security. There are also options with intercom systems that have security cams built in to give you that extra layer of protection.
Security Cameras: You will be able to keep an eye on your business or family with business security cameras you can access with your smartphone or computer. You will also have all the video feed uploaded into "the cloud" so you can go back and review the video feed whenever you want to. Security cameras have a wide variety of options, including night vision, digital high definition, and wireless cameras.
Alarms: There is a variety of alarms available with many different options with you to choose from.
Top Business Security Camera Installation
Total Security has been installing security systems for over a decade and has been given an A+ rating by the Better Business Bureau for their outstanding service. We are known for timely installation and affordable rates. Contact Total Security at (516) 775-2304 to get your free onsite estimate today.