Protect Your Home From Burglary With A Reliable Alarm System
A well-protected home is a haven of peace and rest. However, homes can be susceptible to burglars. They could break in through the doors and windows and steal valuables and items that might be precious to you. Burglars could also put your life or the life of a loved one in danger. The FBI has identified that a new burglary happens every 15.4 seconds. Burglaries usually happen during the daytime, when most people are working or at school.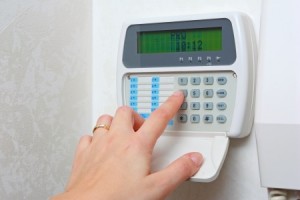 How can you have the peace of mind that your valuables and precious items are truly protected? The answer is to have alarm companies install an alarm system that works specifically for your home based on your needs to give you maximum protection. What kind of protection can you expect?
Provides Exclusive Access
Some alarm companies provide biometrics and passcodes alarm systems to gain access. These types of alarm systems provide exclusive access to the owner of the house. Exclusive access alarm systems give the owner their personal identification number, and you can change the PIN number from time to time in order to avoid intrusion. Biometrics systems have sophisticated secure locks that help prevent burglary. They use physical features for access that are unique such as fingerprints, eye retina, and voice. Biometrics and passcodes will prevent burglars from entering your home using the traditional lock picks and other burglary equipment.
Sets off an Alarm in Case of Unauthorized Entry
When your alarm is triggered by unauthorized entry, the alarm system sets off a loud alarm that can be heard by your neighbors and even strangers walking down the street. The noise of the alarm would continue until someone deactivates it. Burglars will be scared off, not wanting to be caught.
Alerts Authorities within the Vicinity
The huge advantage is that the police can immediately respond to the alarm system. The alarm companies can set up your alarm system so it will automatically alert the police in your area to your location. It is important that children don't play with the alarm system. It is best to educate children how the alarm works. A false alarm is a serious matter for the police and homeowners will be responsible for a false alarm.