Home Security Trends 2014 – The Rise of HD
Welcome to the age of HD…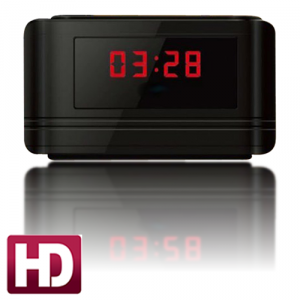 For decade's analog cameras reigned supreme in terms of security. However, that is starting to change and expect 2014 to be the peak of this.
For the first time, experts project sales in digital cameras to surpass analog in 2014. Network cameras generally have more features and are more expensive than analog cameras. Despite less than 20% of cameras shipped in 2012-13 being network cameras, the revenue exceeded those of analog cameras.
The market is demanding for a better quality image. High definition is no longer a luxury, it is EXPECTED when looking to purchase any sort of video surveillance camera equipment. It wasn't until recently that manufacturers were producing cameras that recorded in high definition. Consumers want the best quality video possible so they can clearly see what they are capturing.
Before now, small, discrete mega pixel Hi-Def cameras were not as widely available. Either the cameras were large and not discrete or small and standard definition. These covert cameras that could record high quality video seemed impossible to find. However, now consumers can have the best of both worlds. Manufacturers have realized that the market is certainly trending towards covert mega pixel Hi-Def cameras that are small and are high definition, so they can capture the best quality video. Smaller cameras create unlimited opportunities for types of covert cameras including clocks, smoke alarms and a variety of other common devices. IP video on small discrete security cameras are becoming more common. That trend is expected to rise in 2014.
In addition, the popularity of panoramic cameras has greatly risen. They have gone mainstream and are quite common everywhere. There are a variety of products in various shapes and sizes, available to the consumer who is looking for a panoramic camera that has high quality HD video.
In summary, it wasn't until recently that the mega pixel market has demanded for small and discrete cameras. Surveillance security cameras that had mega pixels in the past used to be very large and revealing. In the security world, smaller may be better because it is more discrete and allows manufacturers to hide the cameras inside home devices.