What Do HDCVI Cameras Cost?
Owning a business in many cases means taking on a great deal of responsibility, which can come with a certain degree of anxiety over what might happen to your locations, assets, and employees when you're not around. You don't have the luxury of leaving work at work – since it's your responsibility and burden to bare, you take work home with you. For this reason, security cameras have become a necessity for most business owners.
But the problem with investing in security cameras historically has been that business owners have had to choose between expensive high-def cameras, which can accurately identify a suspect, and affordable low-def cameras, which are often too grainy to make an accurate identification, leading to fewer arrests and convictions.
However, this has recently changed with the development of HD Analog technology, which combines low cost, compatibility, and high definition. One kind of popular HD Analog camera is the HDCVI camera. Below, we'll talk briefly about what HDCVI is, as well as some factors that could impact the cost of your installation.
HDCVI Cameras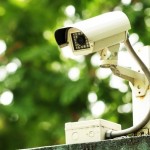 HDCVI (High Definition Composite Video Interface) is one of the new HD Analog cameras which blends the high resolution of more expensive IP cameras with the affordability and easy set-up of the cheaper, lower resolution analog camera. It offers 1080p, high def audio, and long transmission distance. HDCVI is also compatible with old analog technology, which means you can simply unplug your old cameras and DVR and plug in your new HDCVI cameras and HDCVI DVR.
It's easy, affordable, and just as effective as IP cameras, which are more expensive and extremely complicated to set up and operate in comparison.
HDCVI Camera Cost
HDCVI cameras are certainly much more affordable than IP cameras, but the cost for installation depends on several factors, including:
How many cameras are required for your particular set up – Some businesses may need only one or two cameras, while others might require over ten. A typical jewelry store, for example, will have a very different set up than a grocery store or a warehouse, which may require the ability to monitor several different rooms, angles, and areas.
Indoor / Outdoor – You may only need outdoor cameras to protect your business from outside threats such as theft or vandalism. However, many businesses choose to install indoor cameras as well to protect against internal threats, such as employee theft or inappropriate conduct among employees.
Complexity of the installation – some jobs are simply much easier than others. If you have a system in place that is for some reason incompatible with your new cameras, this could impact the cost. If your old system allows an expert to simply plug new HDCVI cameras in, your cost might be less.
Which installation company you choose – Some installation companies may find subtle ways of increasing the price, such as installing more cameras than is really necessary or taking longer to complete a job than is necessary. Working with a company that has a reputation for genuine customer care, integrity, and timely installation will help ensure that you get the best price possible.
Total Security for the Best HDCVI Camera Cost
If you're looking for the best prices for HDCVI camera installation, the experts at Total Security would love to hear from you today. For over ten years, we've worked hard to build a reputation for top notch customer service, affordable rates, and timely and efficient security system installations – our hard work has earned us an A+ rating with the Better Business Bureau.
We would love the opportunity to speak with you, talk about your particular security camera needs, and give you a free quote on the most efficient and affordable security camera package for your business or home. Call us today at 516-775-2304 or contact us. We're looking forward to hearing from you, and to making your business or home as secure as it can be!