Is Your Fire Department Secure?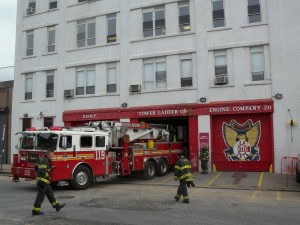 Total Security specializes in installing security camera systems in fire departments, fire stations or firehouses in the New York area, including Long Island. Monitoring these facilities is essential because important equipment is stored, which is critical to emergencies involving life and death situations.  All firehouse equipment and facilities must be free from theft, vandalism and unwarranted entry by the public at all times. There is also the safety of the fireman and women, who depend on equipment that is free from tampering or theft.
Based on the 2014 U.S. Fire Department Profile Report published by the National Fire Protection Association, there are an estimated 29,980 fire departments in the U.S. 1,665 of these departments are registered in New York State. The Fire Department of the City of New York (FDNY) is considered to be the largest municipal fire department in the country with 255 fire stations. FDNY is recognized as the world's busiest and most highly skilled emergency response agency. (Source: https://en.wikipedia.org/wiki/New_York_City_Fire_Department)
On Long Island, New York, there are about 71 fire departments in Nassau County and 110 fire departments in Suffolk County. (Source: http://www.unyquefiretrucks.com/li.html)
As an agency that provides fire protection and primary emergency response to the community, the security of the agency and its properties should be a priority. The presence of security cameras is one of the most important features a firehouse or fire department should have. It will not only protect firefighters but will also attract new members. These facilities are occupied 24 hours a day and 7 days a week and so a security system is a must.
With a myriad of security camera options in the market today, you might find it difficult to find the security system that is most suitable for your firehouse. Here are some tips on how to find the best security cameras for fire stations or firehouses.
Take note of your station's security requirements including the security features your cameras should have.
Go over with the pros and cons of the different types of security systems available and get to know the specs of each camera.
Opt for a complete security camera system. Consider incorporating a digital video recorder or DVR.
Always look for durable surveillance cameras and those with built-in infrared or night vision features.
Prefer cameras that have 24/7 remote viewing capability.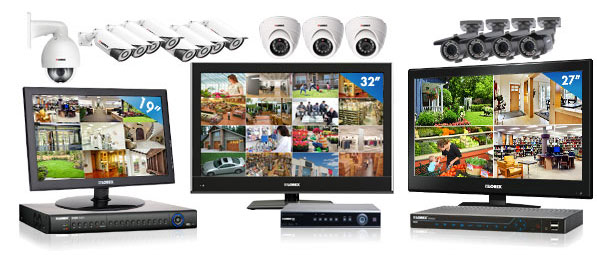 5 Important Security Camera Features to Consider
Facial Detection
Missing & Unattended Object Detection
Scene Change Detection
Visual Quality Enhancer
Remote Monitoring
With a wide selection of security cameras available, searching for the best product can be extremely stressful and time-consuming and that is why it is important to consult security professionals. Below are some qualities you should be looking for a local security system company. If your firehouse is on Long Island or in NYC, we advise asking that company for loal references.
Qualities of a Reliable Security System Company
A+ Rating by the Better Business Bureau
Over 10 years of experience
Licensed and trained technicians
Positive customer reviews
Only sells and installs top quality surveillance security cameras
Lifetime and unmatched customer support
Total Security Integrated Systems has been serving our first responders for more than 10 years with effective security solutions. Whether you need to monitor a firehouse or requires a mobile security solution, Total Security is ready to help. We offer professional support and innovative surveillance cameras at competitive prices.
To learn more about Total Security's security camera systems for fire departments, fire stations or firehouses, call us at (516) 775-2304 or visit us at 206 Hempstead Turnpike, West Hempstead, NY 11552 . We provide security camera systems to all fire departments and firehouses in New York City and Long Island.