Find a Company To Install Front Door Security Cameras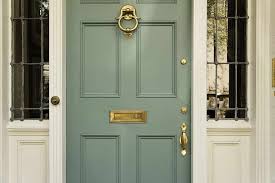 Front door security is an essential area to cover at your home. In many cases, you may not be able to burglar proof your house 100%, however you can definitely take measure to deter and capture an criminals that come near your home or attempt a break in.
You may have addressed this important security area in the past, however surprisingly, there are still many homeowners without proper surveillance. Here is some more helpful information on that topic for you:
Today, we will cover this security option as well as a few others and the most reputable local company to work with and have a front door security camera installed at your house.
Door Security Cameras Revolution
Is it a revolution or is it just rising standards?
It seems to be that more and more consumers want to have front door security cameras installed in their homes. This is in addition to other security measures such as installing a strong, solid door with a deadbolt lock. There are a number of different options available currently, including both mounted, visible cameras as well as concealed or hidden cameras.
In most cases, Total Security recommends a wired camera that is stable and dependable, as well as able to capture minute details with excellent resolution. A host of cameras are available on the market to suit this need. There are also concealed cameras that take many forms; even those that can fit within keyholes!
We advocate a visible HD (hi def) camera that acts a deterrent itself.
Other Security Options for Your Home
There are always more security options that you can add to give you that extra blanket of security. For instance, you have options such as:
Smart Security Cameras: With these types of cameras you can have them installed inside and outside of your home, and the recordings are all stored in the Internet cloud. This is a wonderful option for security as you can go back and view anything you want at any time of day using your laptop, smartphone or tablet. You also have the option of viewing live feed on your cameras with your smart devices. This is great if you want to check up on your kids with a babysitter or maybe check in on your pets or elderly parents.
Smart Alarm Systems: It's always good to have some type of alarm at your home particularly since modern day alarms can detect a gas leak, carbon monoxide, fires, and break-ins. Alarms generally are never used but when thieves who prowl around houses see the signs in your window that an alarm protects your house they tend to pass because they don't want to get caught.
Biometrics: Opening doors and garage doors has never been so easy when you use your fingerprint. The days of using keys seem like a distant memory with the miracle of biometric technology. If you still like using traditional locks why not have a combo of the biometric lock and your keys. That way your keys locking system can never be compromised and vice versa.
GPS: Want to track your vehicles? How about your pets? How about your kids? Just joking on the last one there are no implantable chips that track humans as it is just not possible yet. Joking aside, GPS is used by businesses every day to track company vehicles and get mileage and even their idle times. You could use the same application in tracking your family vehicles to keep an eye on family members. You would always know if your kids or spouse were at school, the office or even shopping.
Home Automation: You may want to ask your security company about how Home Automation systems are getting integrated into security systems and see if it can help you.
A Security Company You Can Trust

If you are looking for a security company to install your door security cameras or any other type of security at your property, we invite you to reach out to us at Total Security.  Total Security has over a decade of experience and has been rated an A+ by the Better Business Bureau. Give Total Security a call at (516)775-2304 for your free onsite estimate today.