Burglars Ransack Howard Beach Homes in Broad Daylight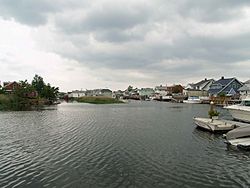 Do you live in Howard Beach, or nearby?
Over the past few weeks, there has been a string of burglaries targeting Howard Beach residents.  Residents are obviously on edge. Some people have gone as far as calling them 'serial burglaries'.   Whether you live in Howard Beach or any location within the Tri-State area, you can be proactive and protect yourself against break-ins.  Here are a few quick tips to protect your family and home:
1.) If you do not have an alarm system, get one installed. Make sure you always keep it on.
2.) Get a robust homsecurity camera system installed on the interior and exterior of your
home. Make sure it ie s positioned properly in order to help thwart and catch burglars.
3.) Always keep a light on in the house – including floodlights. This will give people the
impression that someone is always home.
4.) Place security decals in windows and security lawn signs to discourage thieves from
breaking into your home. Don't give thieves the impression they have easy access into
your home.
5.) Never open the door unless you know the person. Consider installing a video intercom
system so you can quickly identify strangers.
Last, but not least, if you notice someone suspicious lurking around in your neighborhood, never handle the situation on your own. Contact the local police immediately and stay inside of your house.
Do you need an alarm system and security cameras installed in your Howard Beach home? Contact Total Security today for a free onsite estimate at: (516) 775-2304.
You may be interested in reading this article: http://newyork.cbslocal.com/2014/03/28/string-of-brazen-burglaries-leaves-howard-beach-queens-on-edge/