Find Biometric Security Systems in Suffolk County, NY
Find Biometric Security Systems in Suffolk County, NY
Owning a business or managing properties is a huge responsibility, especially in the New York area. Additionally, if you have employees who depend on you, the weight of responsibility can be quite heavy. Therefore, top notch security is essential whenever possible. Today, security technology has become very advanced, offering many ways to protect your property and people. Biometrics in one example of newer, more effective security systems which can help to eliminate the potential for burglary and for misconduct among employees. Below, we'll take a quick look at how.
Biometrics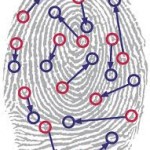 Biometric security systems identify people through biological data. Some examples include iris scanners, palm scanners, fingerprint scanners, face scanners, and voice recognition systems. This may invoke memories of science fiction movies, but these systems have become common, are affordable, and are very effective. They can be built into to a lock or door handle, making a biometric security system installation very simple for an expert.
The Benefits of Biometrics
Biometrics is a form of access control. Only certain individuals and employees who you want to have access to your building or property will be able to come and go at will. Anyone entering your building will have to scan a finger, iris, palm, or face, or will be identified by voice, in order to gain entry. Anyone who's bio-data is not recognized by the system will be denied entry. There's no way to fake a fingerprint or an iris.
Additionally, biometrics can be used to protect certain areas or rooms within your building that you may only want a few individual employees to have access to.
Access Control
These systems can also be used to log who's coming and going and when. This helps employees in that it provides a certain level of accountability. They'll know that if they are late or leave too early, the system will reflect that. This level of accountability will make a difference in your profits and productivity.
Total Security – Biometric Security Systems Experts
If you're thinking about upgrading your security, we've got the solution you're looking for. Nobody in the New York area knows biometric security systems better than Total Security. We can evaluate your particular situation to help you choose the right biometrics to best protect your building and employees. We offer top notch customer service, affordable rates, and timely installations. We'll upgrade you and be out of your way before you know it. For a free quote, call us today at (516) 775-2304.