Best Reviewed Biometric System Installers in New York City
Best Reviewed Biometric System Installers in New York City
Owning a business or managing a facility can mean carrying a heavy burden, especially if you have employees who depend on you to keep them secure. In some parts of the New York area, this may be more of a concern than in others. For this reason, outstanding security should be a priority. Today, security technology has become very advanced, offering new ways to protect your business and its employees. Biometrics is one example of newer, more effective security systems which can help to eliminate the potential for becoming the victim of a crime. Below, we'll look briefly at how biometrics work, and why Total Security is the only company you should call.
Biometrics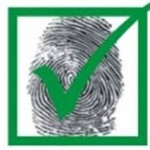 Biometric security systems identify people by using biological information. Some examples include palm scanners, iris scanners, face scanners, fingerprint scanners, and voice recognition systems. This might make you think of your favorite sci-fi movie, but these kinds of systems are now a reality, and are common, affordable, and very effective. Biometric systems are usually very simple for an expert to install as they can be built into a lock or door handle.
The Pros of Biometrics
Biometrics is a form of access control. Only your employees and certain individuals who you would like to have access to your facility or business location will be able to come and go whenever they want. Anyone entering your building will first be scanned and identified by the system before they can enter the premises. Anyone who's bio-information is not recognized by the system will be denied entry. There's no way to fake an iris or a palm.
Additionally, biometrics can be used to protect certain areas or rooms within your building that you may only want a few individual employees to have access to.
Accountability
These systems can also be used to keep track of who's coming and going and at what time. Being aware of this helps employees because it provides a certain level of accountability. They'll know that if they are late or leave too early, your system will reflect that. This can help create an atmosphere for hard work in which employees will be held to a high standard of timeliness.
Total Security – The Best Reviewed Biometric Experts
If you're thinking about biometrics for your business or property, nobody will serve you better than Total Security. For over a decade, we've worked hard to earn outstanding reviews and a reputation for timely installations, done right the first time, for the best rates around. Our top notch customer service and dedication to our high standards has earned us an A+ rating with the Better Business Bureau. Call us today at (516) 775-2304 or visit us at www.totalsecurityny.com. We'd enjoy the opportunity to evaluate your particular situation and help you choose the right biometric solutions to keep your business and employees secure. We're looking forward to hearing from you!