Best Home Security Companies in Nassau County
Nassau County is a beautiful community that is perfect for raising a family and enjoying life. The beach is never more than a stone's throw away. Living in Nassau County is really living. And the great thing is that it isn't far from the big city. However, this is both a blessing and a curse.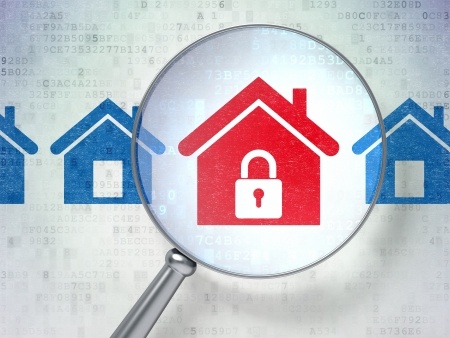 While hardworking Nassau County residents are away in the big city working and making money to pay for their excellent life style, less honorable people have more than enough opportunity to break into their large houses and take whatever they want without ever even thinking about paying for it or working real jobs to be able to afford these thing for themselves. These people are the lowest of the low. The high quality of life attracts them. They think that just because these people who live in idyllic Nassau County have it good, they have enough to spare to give to their lazy souls. Thievery is the lowest of the low. A break in can make a person incredibly angry. Fortunately, there are steps that can be taken to prevent such a thing from occurring.
The easiest thing that a person can do to prevent a break in from occurring is to install a high quality alarm system in their dwelling. There are many good home security companies in Nassau County. Unfortunately, it can be quite a challenge to tell which company is qualified and which is just looking to make a quick buck without delivering the services that are required from them.
There is no reason to bother with most of these companies. Only one home security company can be trusted to deliver the service homeowners in Nassau County expect. This security company is Total Security. This full-service company specializes in loss prevention and installing security camera systems. They run these security systems for their customers along with biometric systems, intercoms, and GPS tracking.
Nobody is going to be able to get away with breaking into a home that has security systems in place from Total Security. Security Companies like Total Security only care about protecting you. Security Companies like this know that anything that isn't locked up will be stolen. That is just a fact of life.
Anyone who needs security services in Nassau County needs to stop being a victim and call Total Security to get started today .