Protecting Your Bellmore Home with Residential Security Camera Systems
Are you exhausted from waking up in the middle of the night wondering if your Bellmore, NY home is secure enough from a break-in? Do you have security cameras installed? If not, your family, your possessions and your property are at risk. Especially, if you live in an area such as Bellmore, where break-ins have been on the rise, it's important to consider upgrading your security system now to decrease your risk.
Crime Increases in Bellmore, New York
Were you aware that theft and burglaries have increased in Bellmore? If you're contemplating whether to get security cameras installed in your home or place of business, you might want to reconsider.
Installing a home security camera system will give you greater control over the safety of your family and property. Total Security gives homeowners peace of mind knowing they can monitor their home 24/7 – even when they're away from home.
Protecting Businesses with Commercial Security Systems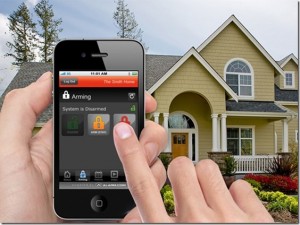 Like most business owners, you have worked hard to build your business. Let's face it. A business that does not have full access to security camera systems is at risk. With Total Security business security systems, business owners can help lower their chances of employee theft, robberies, vandalism and other crimes. Protecting your business with video surveillance is one of the wisest decisions you'll ever make.
Why Choose Total Security for Security Camera Installation in Bellmore NY? Here's Why…
We are A+ Rated by the BBB and we have solid warranties.
We have been in business for more than a decade.
We have licensed, trained security camera installers.
We offer a FREE, complimentary onsite security evaluation.
We provide innovative technologies, including: high definition security camera systems and wireless security systems.
We offer the latest intercom systems, biometrics and access control units.
We offer unsurpassed customer service to all of our customers.
We have an in-house staff, professional sales team, and a security camera showroom.
We have impressive customer references.We are a full-service security system company that offers state-of-the-art products and affordable installation.
Our Security Camera Systems in Bellmore, NY
We offer an array of quality Bellmore security cameras including:
High definition cameras
Wireless cameras
Analog cameras
IP cameras
Hidden cameras
CCTV systems
Most importantly, we provide all trusted brands of security camera systems, and we'll even install them for you. Best of all, we offer the latest technology and top quality installation at affordable rates.
Watch our Video About Video Surveillance Cameras in Bellmore ,NY
Contact Our Security Camera INSTALLATION Company Today
For a free onsite estimate for residential or commercial security in Bellmore, NY, contact us today at: (516) 775-2304.