Assisted Living Security System Reviews
Assisted Living Security System Reviews
Assisted living security is incredibly important for those who are charged with ensuring the safety of the elderly or others who may not be able to defend themselves. As their caretaker, it is your responsibility to protect them against criminal activity of all kinds. Not only are your tenants depending on you, but their families are as well. Therefore, installing quality security systems to ensure your facility is as well-protected as possible is essential. Doing the research necessary to make sure you're working with the very best security company is important – not all of them offer the same level of service, and not all of them truly care about their clients. This is why reading assisted living security systems reviews is so important.
Sifting Through The Reviews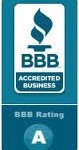 As you begin reading assisted living security systems reviews, you may be overwhelmed by the abundance of reviews you'll find on the Internet. This may tempt you to simply pick a company and hope for the best. In order to make this process easier, there are some ways to begin to separate the outstanding companies from the mediocre ones. For example, websites like Yelp allow impartial customers to write reviews and be honest about their experience with a company and its services. Some companies may be very well reviewed, while others may not. Look for patterns in the reviews. If there is a general consensus that a company is reliable, timely, affordable, and that it offers good customer service, you're getting somewhere.
The Better Business Bureau
Another thing to look out for is a company that is backed by the BBB, which is an organization that focuses on ensuring and promoting marketplace trust and integrity. Acquiring an A+ rating from the Better Business Bureau is a significant accomplishment for any company to be able to boast. It means that a company is very well reviewed and respected, and that its customers can rely on outstanding services.
Total Security For Your Assisting Living Security Needs 
For over a decade, Total Security has been developing an outstanding reputation in the New York area for offering the best possible security services at the most affordable rates. Our top-notch customer service, timely installations, reasonable rates, and integrity have earned us an A+ rating with the Better Business Bureau. We actually care about our clients and take their safety very seriously. When we install your system, you can be sure it'll be done right the first time – you won't have to call us to come fix something we didn't quite install correctly, as can happen with security system installations. If you're considering upgrading the security at your assisted living facility, call us at (516) 775-2304 or visit us at www.totalsecurityny.com. We'd love to talk with you about your particular security needs and give you a free quote. We're looking forward to hearing from you!