Analog Security System vs IP Security System
Analog Security System vs IP Security System
When choosing a security system for a home or business, it is important to understand the differences between the types of systems that are available on the market. Most systems can be classified into either the analog or digital security system categories. Both types are capable of monitoring desired areas using cameras and provide a means of storing their videos for review.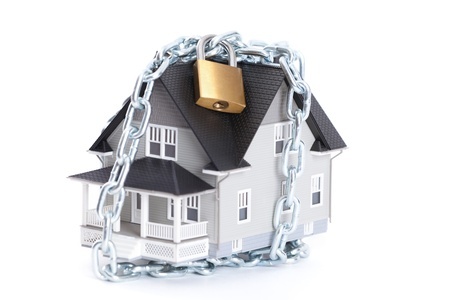 Analog Security Systems
The cameras used by an analog system capture video and then send that video over coax cabling to a digital video recorder (DVR). The video is then digitized and stored on the DVR's hard drive(s) and may be accessed remotely if the DVR is configured as a network device.
IP Digital Security Systems
Instead of converting the video to a digital format at the recording device, with the use of IP cameras, an IP system digitizes the video and then broadcasts it as a digital stream over the network over Cat 5/6 cabling. This provides flexibility in where the video can be stored on the network and allows for a network video recorder (NVR) to be used instead of a DVR.
Pros and Cons of an Analog System:
Analog cameras are inexpensive and are better than IP cameras in low-light situations
An analog system does not use as much network bandwidth as an IP digital security system
Power needs to be supplied to each camera
Analog cameras are not as reliable as IP cameras
Coax cabling is more expensive than Cat 5/6
The maximum resolution on an analog camera is 0.4 mega pixels
While DVRs are relatively easy to use, they are limited in expandability
Pros and Cons of an IP Digital System
Improvements continue to be made that improve IP camera use in low-light situations
Power is supplied to each camera over its network cable through Power over Ethernet (PoE)
Better camera resolution with much more detail than analog cameras can provide with resolutions above 5 megapixels
More options in the ability to access video streams via the network (i.e. mobile phone, PC)
NVR can be expanded to meet storage needs
IP cameras are more expensive than analog cameras because they include an internal encoder
Uses more network bandwidth than an analog system
Now more than ever, homes and businesses need to be protected. Total Security works with their customers to determine the best type of system to meet their needs and their budget.