Who Can Install Access Control Pads at My Business – Suffolk County, NY Installations
Who Can Install Access Control Pads at My Business – Suffolk County, NY Installations
In today's world, and in some areas of New York, the importance of security for businesses cannot be overstated. Basic security like quality locks, alarm systems, and security cameras are essential, but the ability to control who comes and goes from your place of business during working hours can be equally important. If you are responsible for the safety of a staff of employees or clients and customers who frequent your building, you may want to have control over who can gain entry. Many businesses leave their doors open so that anyone can get in at any time during the work day. If you're situation requires better security than that, you may want to think about access control.
What is Access Control?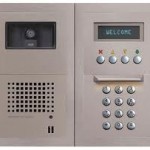 Access control systems give you the ability to give only certain people access to your facility. If you only want employees, for example, to be able to come and go at will during the day, access control allows you do accomplish that. The system would include an access control pad which would be installed at one or more entrances to your facility. An employee with access would be able to gain entry by entering a security code. Non-employees visiting your business, such as clients or guests, would have to be let it through an intercom or other means.
The Benefits of Access Control
Access control gives your employees a higher degree of protection and allows you to relax, knowing you don't have to worry about who might come in unannounced in the middle of the day. Additionally, if you have an employee whom you have to terminate, security codes can be changed to ensure they aren't able to gain entry after their employment with you comes to an end.
Total Security For All Your Security Needs
Total Security has been serving businesses like yours in Suffolk County for over ten years. We've worked hard to earn our reputation for outstanding customer service, timely and simple installations, and affordable rates. Nobody else will be able to serve you as well as Total Security when it comes to security and access control. To learn more, or for a free quote, call us today at (516) 775-2304. We would love to talk with you about your particular situation and help you find the best security solutions for your business. We're looking forward to hearing from you!